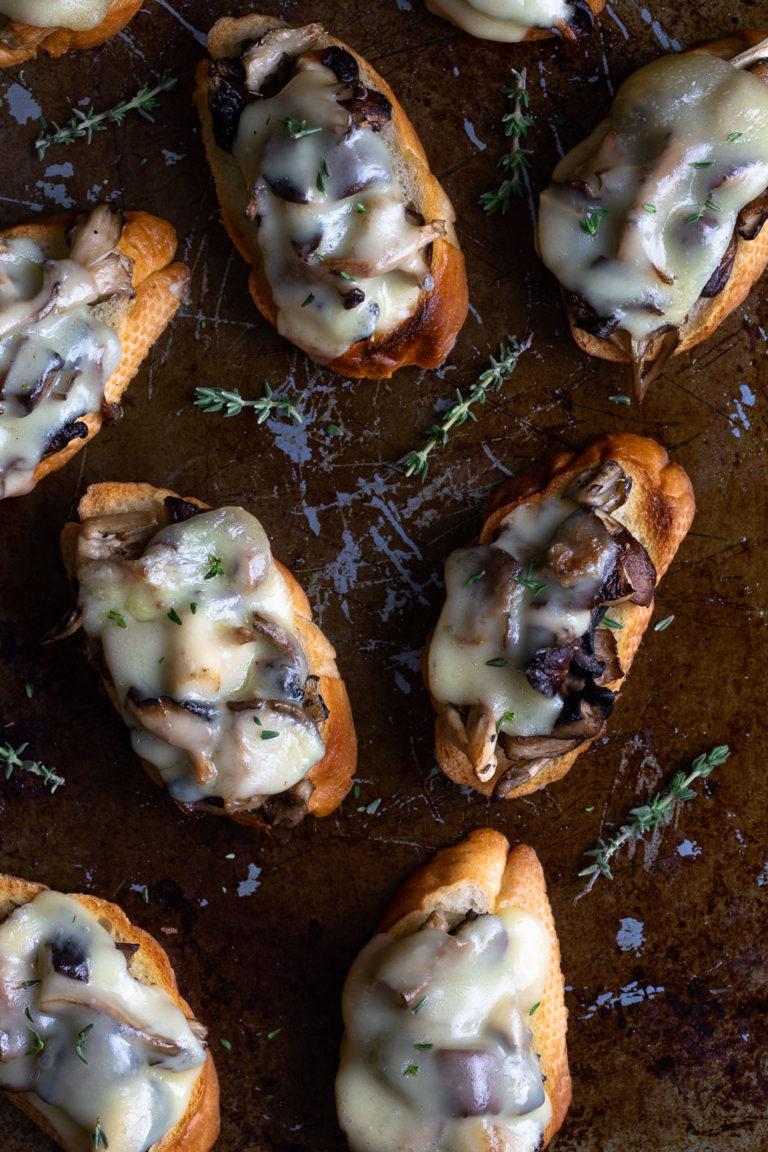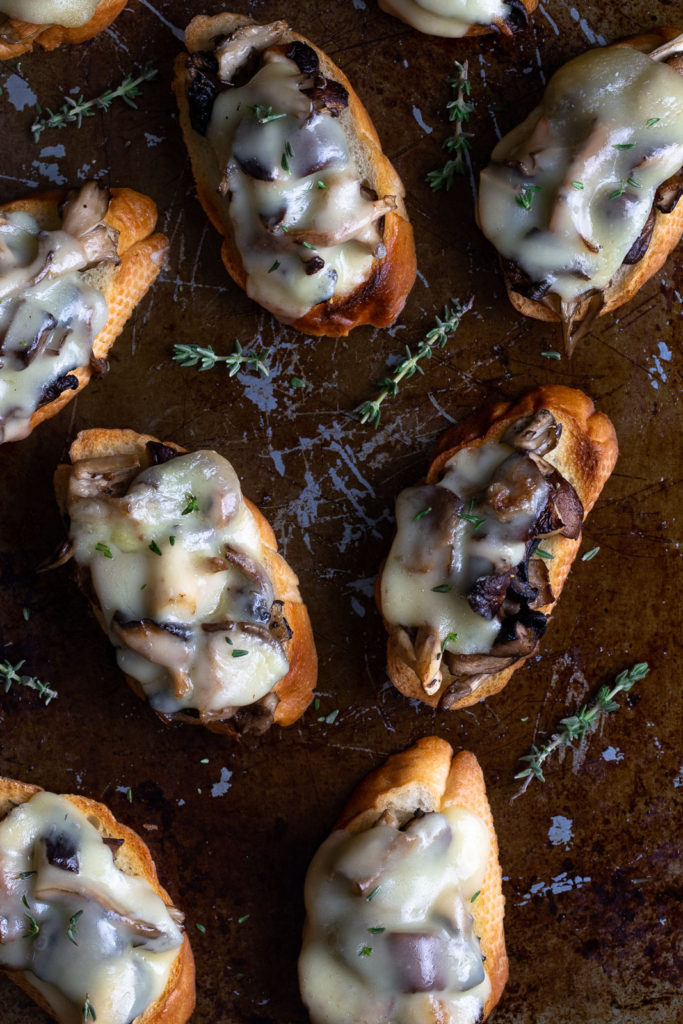 In case you couldn't tell from the fact that I write a food blog, let me state for the record that I like food – all aspects of it (not just the melty cheese aspect like on these roasted mushrooms and raclette crostini). It isn't just eating and cooking food that I enjoy. I love learning about food, meeting people who produce food, and connecting with others who love food as much as I do.
It's how food can bring people together that I enjoy most and it's the reason why I have become such a huge fan of farm dinners. It's the perfect meeting point for those who share a passion for food whether they are consuming it, growing it, or cooking it.
I have attended about 15 farm dinners in the last 5+ years at all different types of farms from vegetable farms to pig farms to chicken farms. Each experience is unique not only because the locations are so diverse but because each menu is hyper local and seasonal. The chefs at each dinner develop the dishes for the night based on what the farms are producing and what is locally available. Each menu is one of a kind.
Now that the weather is just starting to cool off here in Texas, I thought it would be a good time to share some of my favorite farm dinner purveyors in and around Houston. However, if farm dinners aren't what you're interested in and you're just looking for the recipe for the delicious roasted mushrooms and raclette crostini pictured above, feel free to jump down to the recipe.
Little Kitchen HTX
I don't think anyone has influenced my love of farm dinners more than Chef Jason and Becca Kerr of Little Kitchen HTX. Little Kitchen HTX isn't a farm but they work with so many local farms and ranches that they would be the first people I turn to if I were looking for a farm dinner to try out. I've attended numerous dinners with Jason and Becca both on and off farms.
They were also kind enough to share the recipe for the roasted mushrooms and raclette crostini which they served at their most recent farm dinner.
The creativity and breadth of their dishes has no bounds. Whether they are working with wild caught shrimp from the Gulf, local rabbit that they picked up the morning of, or radishes that are barely out of the ground, their dinners never disappoint. My favorites have included house-made ricotta dumplings with sun chokes, mushroom broth and black truffles and their beer braised beef on grits.
I don't think there isn't a place in the world where they aren't willing to build a pop-up kitchen, set a table and serve dinner.
Visit their website at littlekitchenhtx.com or follow them on Instagram to find out when their next events are.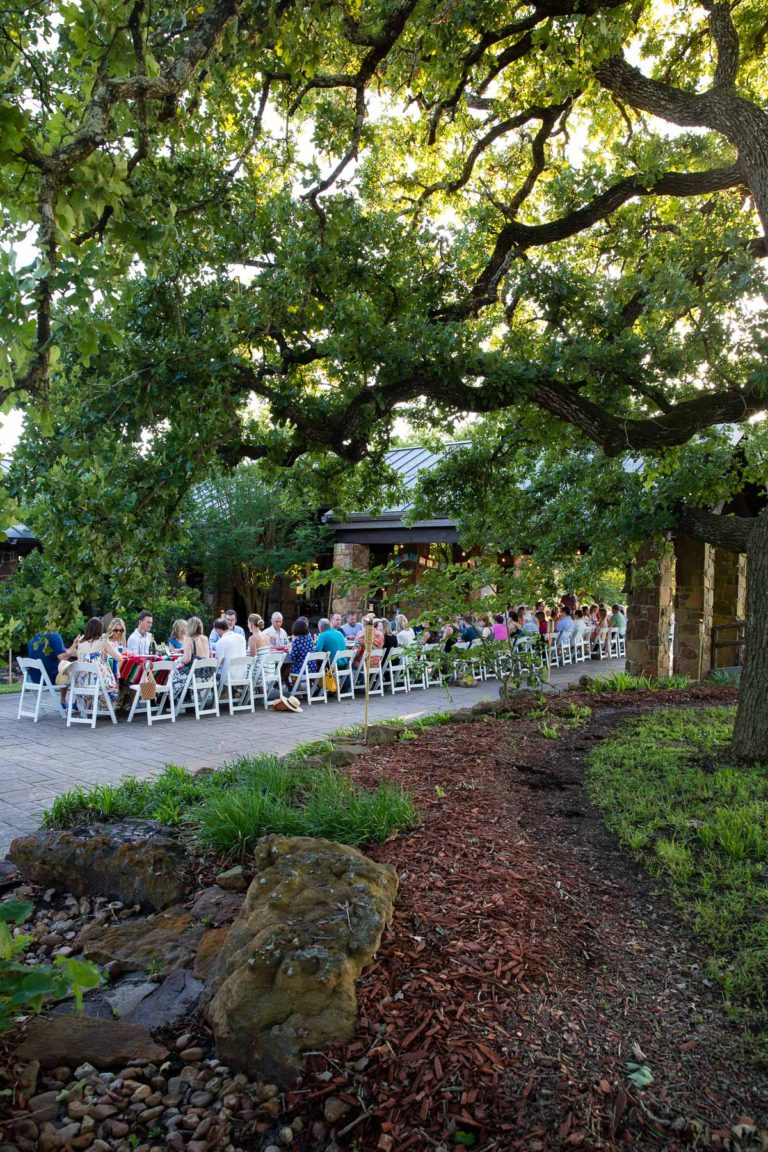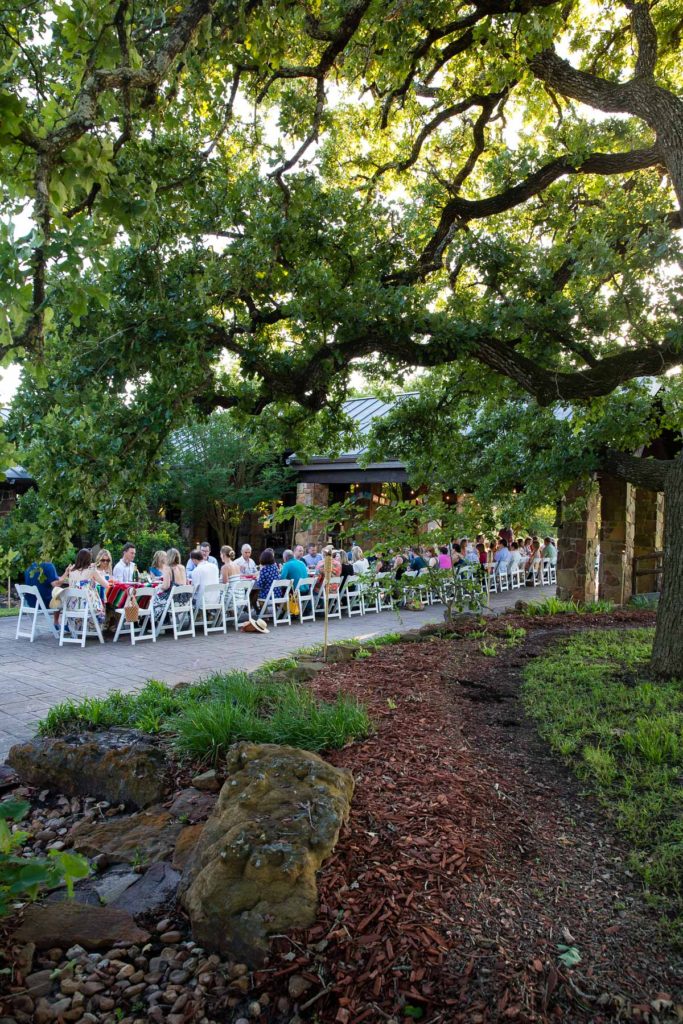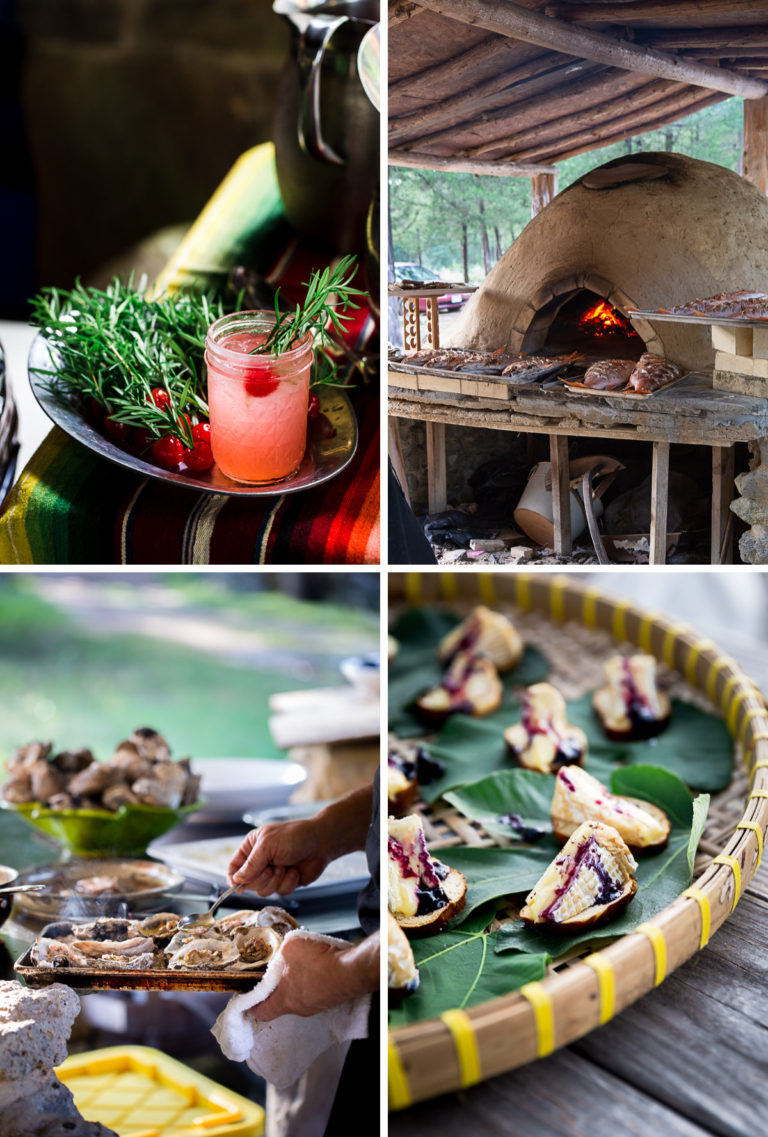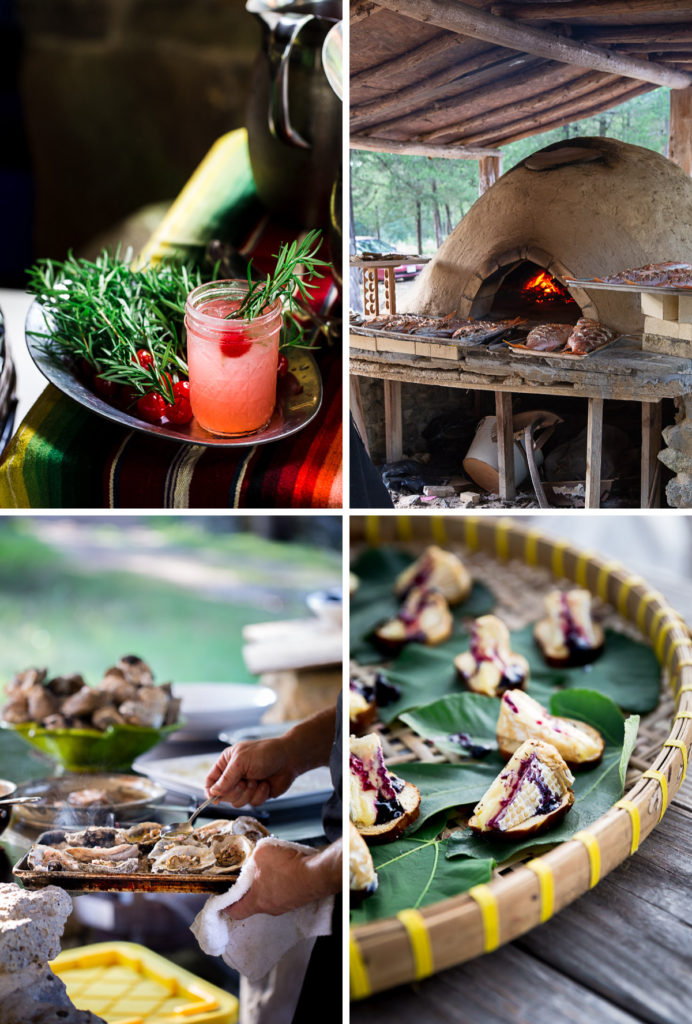 Finca Tres Robles
Hidden among industrial buildings in east downtown Houston is a small farm called Finca Tres Robles, named after the three big oak trees that are on the property. I never knew there could be a working farm in the city until I attended a dinner here.
The farm is owned and operated by Mark, Tommy, and Daniel Garcia-Prats, three brothers who have a passion for not only farming but also community. They host all different types of events on their farm to bring people together. Obviously, I'm there for the food. I have been to at least 6 dinners (and a waffle and fried chicken brunch) on the farm with several different chefs the farm has collaborated with to create amazing experiences.
You can visit their website or follow them on Instagram to learn about the events they're hosting.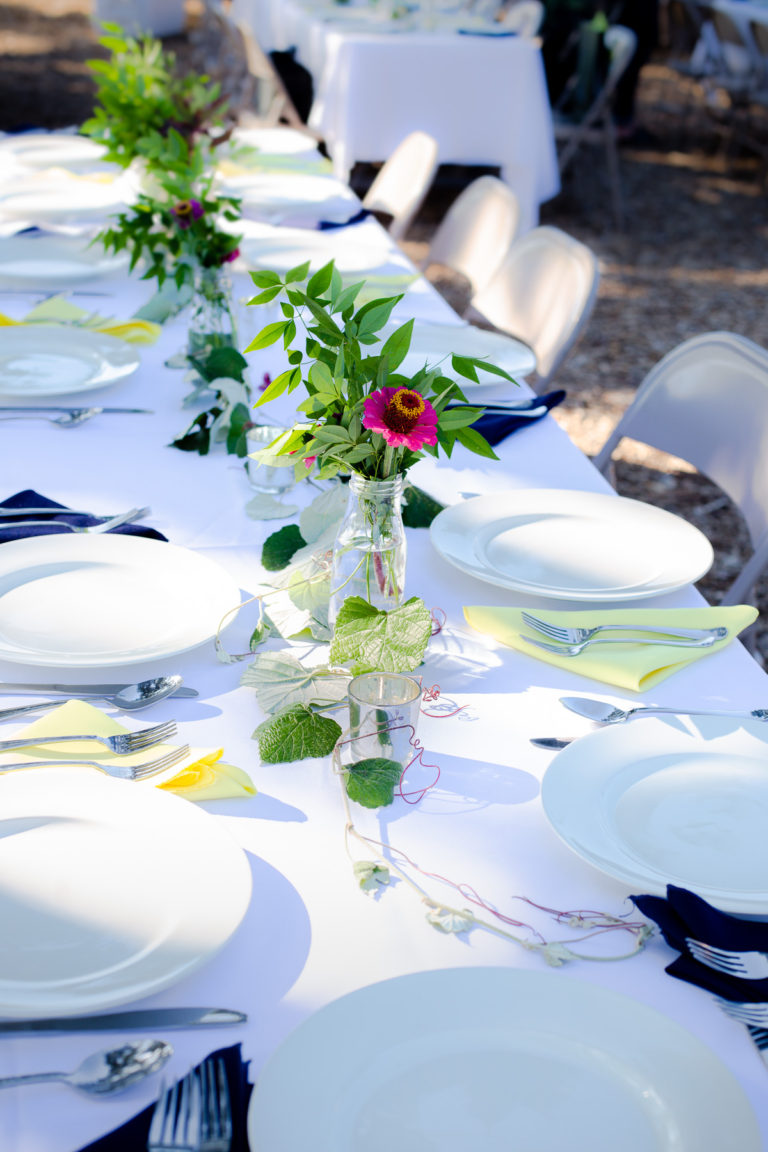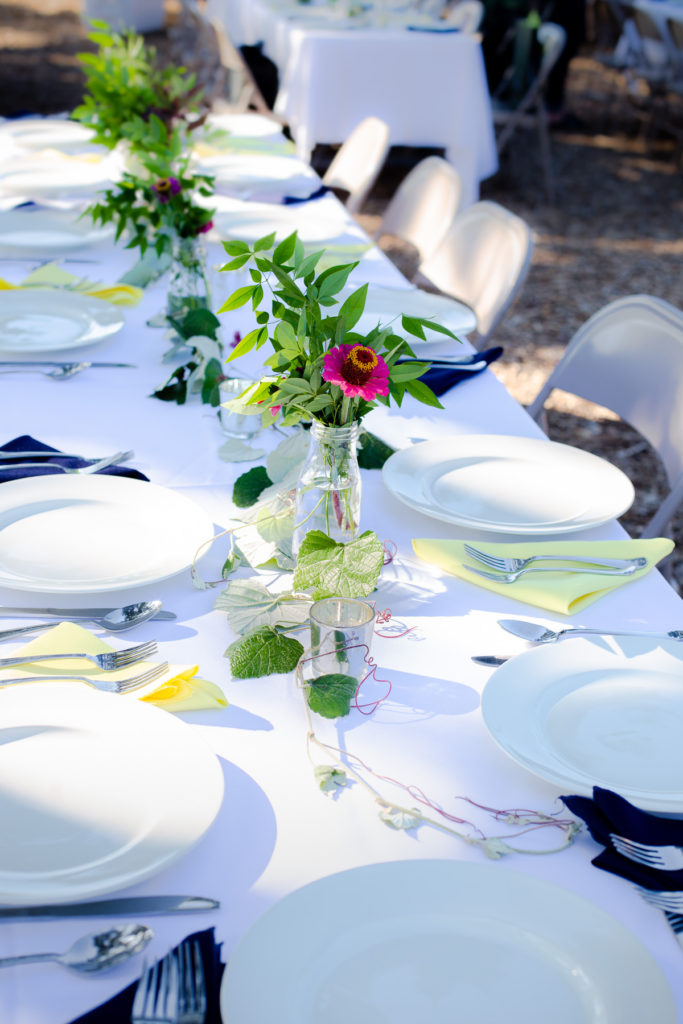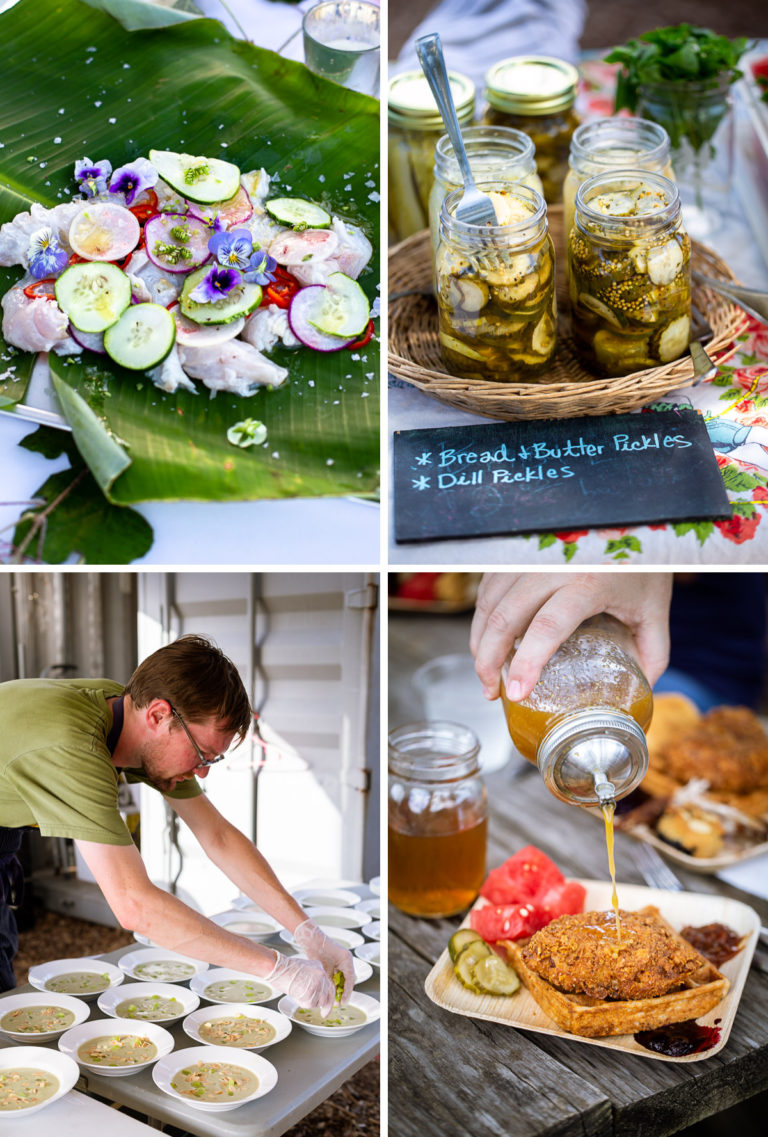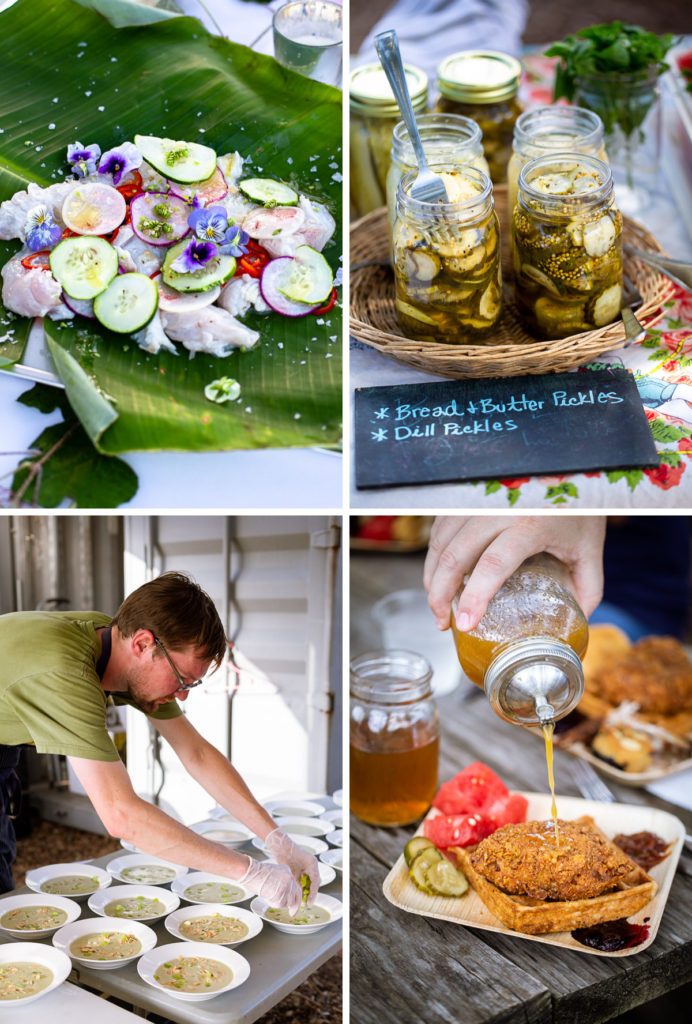 Ronin Farm
I have been to only one dinner at Ronin Farm but I can't wait to do another one. The farm, located about 90 minutes northwest of Houston in Bryan, Texas, is owned by Chef Brian and Amanda Light who host dinners at their family farm during full moons. Dinner is served at long communal tables in a clearing in the forest. Afterwards, everyone is invited to walk down a candlelit path to the garden where dessert is served under the rising full moon.
It is as beautiful and magical as it sounds.
I had a 9 course dinner that ranged from a leek, potato, and turnip soup to a roasted pork loin from the farm's own herd of heritage breed pigs. The farm produces meat and vegetables for not only their farm dinners but also their restaurant in town.
You can go to Ronin Farm's website to see when the Full Moon Dinners are offered and to buy tickets.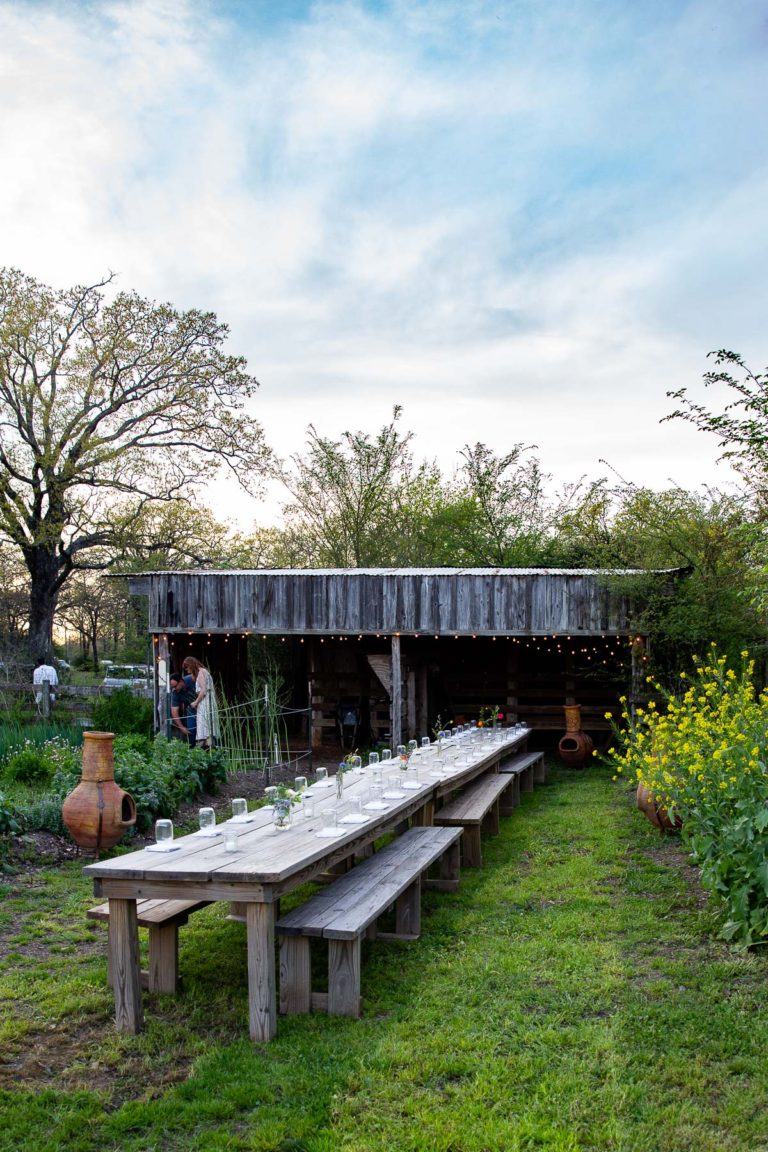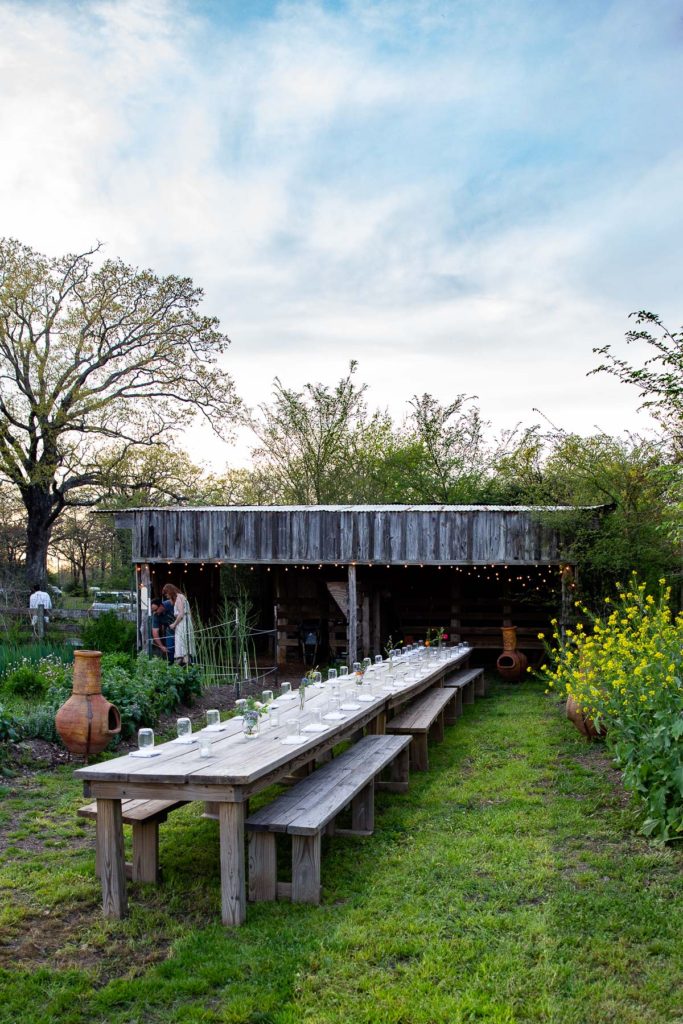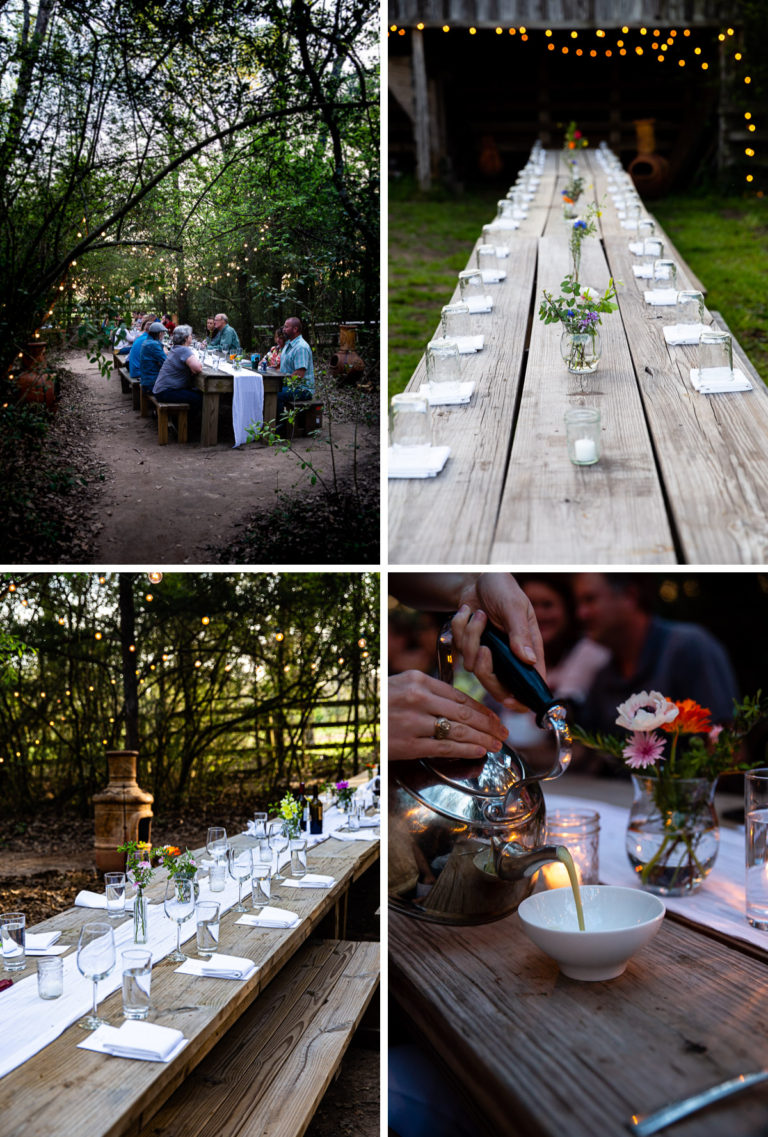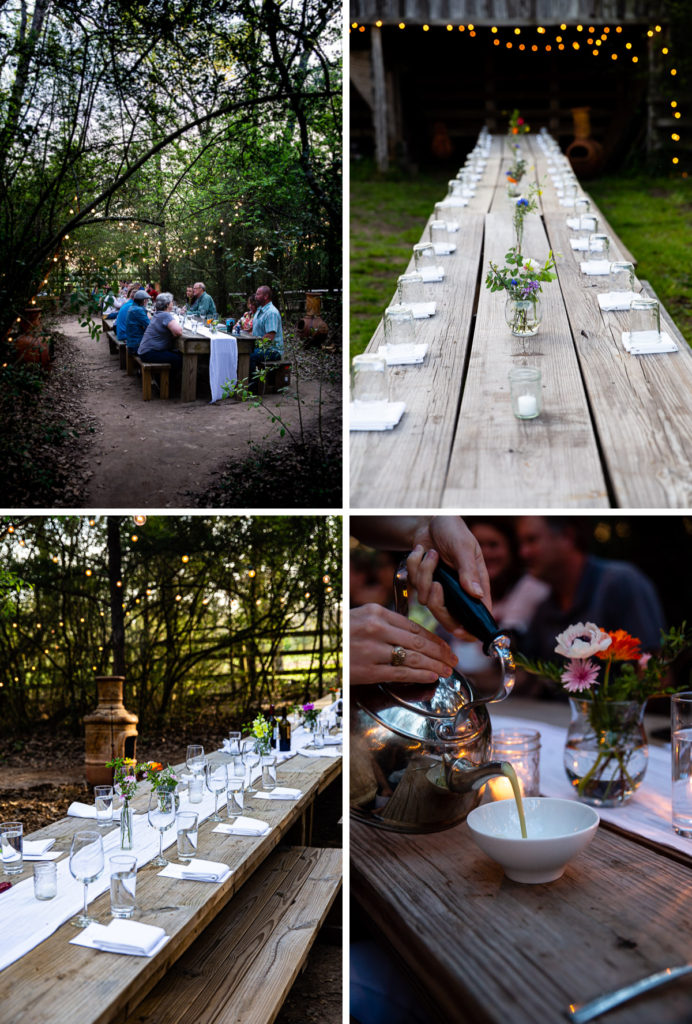 Outstanding in the Field
I can't write a post about farm dinners without mentioning Outstanding in the Field. They were one of the first pioneers in the farm to table movement more than 10 years ago and they were the first farm dinner I ever attended. They are based in California and host farm dinners throughout the country and in Europe. Dinners with Outstanding in the Field are always an amazing experience and they are much bigger events than the ones I've mentioned previously. Most of their dinners have about 200 guests. I have been to six dinners with them and written about those dinners here, here, and here.
5 Helpful Hints for the Enjoying Your First Farm Dinner
Check the weather. Farm dinners are outside and you may want sunscreen, hat and sunglasses in the spring or summer or a jacket and scarf in the winter to be more comfortable. It is not unusual to need a sunhat in the first part of the evening and then a jacket once the sun goes down.
Check maps. Getting to some farms can be a little bit of a drive. Be sure you know where you're going and don't be afraid to ask the dinner hosts to clarify driving directions if you need them.
Dress comfortably. Most farm dinners tend to be casual so there's no need to get really dressed up. There is usually a tour of the farm so I think practical shoes are always a good idea. Fortunately, in Texas, boots seem to go with everything.
Allot the entire evening. Don't try to make definitive plans after dinner. Timing tends to be fluid at these dinners and you're going to want to be flexible.
Be adventurous. Farm dinners are an opportunity to try something beyond your usual dining experience.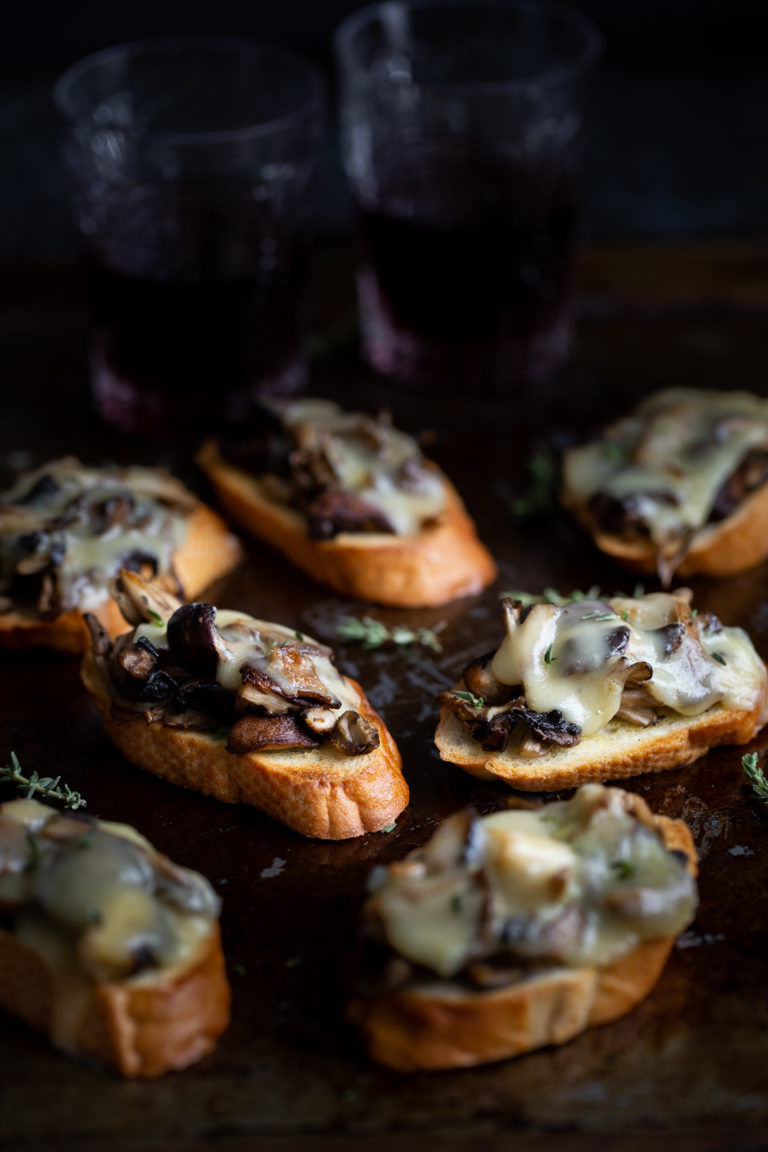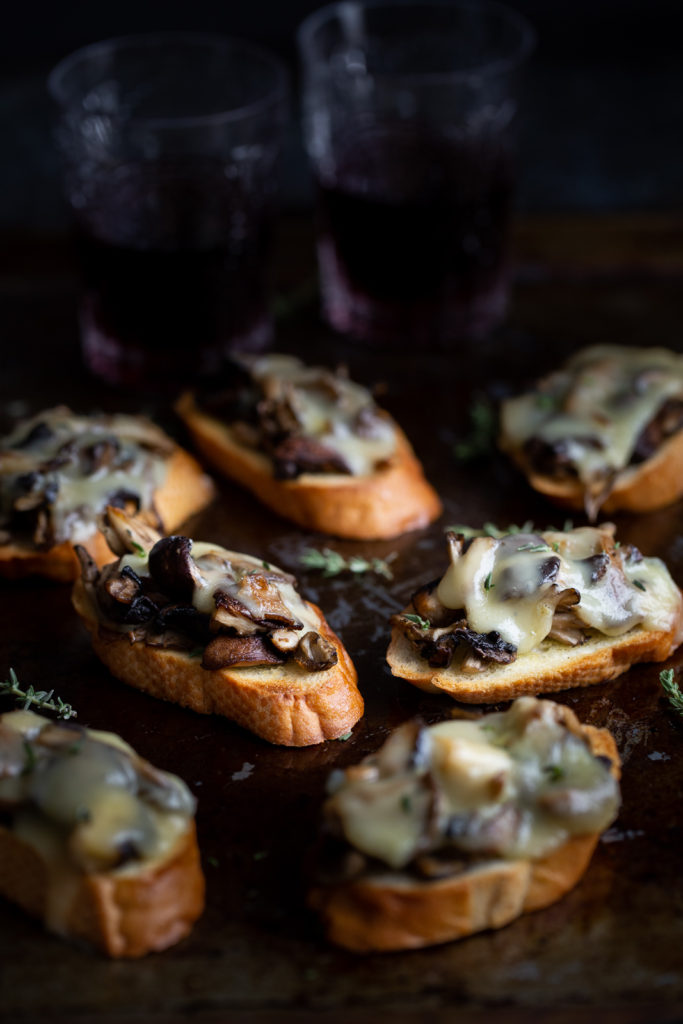 Note: This is not a sponsored post and there are no affiliate links. I attended all these dinners on my own dime. I created this post because I believe in supporting small local businesses and love eating great food in beautiful places.
---
Print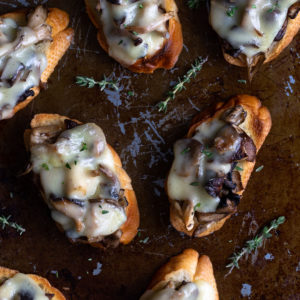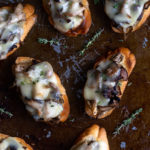 Roasted Mushrooms and Raclette Crostini
Author:

Prep Time:

10 minutes

Cook Time:

30 minutes

Total Time:

40 minutes

Yield:

12

–

14

crostini

1

x
---
1

pound Texas mushrooms including shiitakes (stems removed), oyster, and criminis (gills removed), roughly chopped

2 tablespoons

olive oil plus more for brushing on bread

1 teaspoon

fresh chopped herbs such as thyme, parsley, and rosemary
Kosher salt
Fresh ground pepper

12

–

14

slices seedy baguette (

1/2

inch thick)

12

–

14

slices of Raclette cheese (about

1/8

–

1/4

inch thick and wide enough to cover the entire toast)
---
Instructions
Heat oven to 450 degrees F. 
Place mushrooms on a roasting pan and roast until the mushrooms have shrunken and have little color, about 15-20 minutes.
Toss the mushrooms with olive oil and herbs. Season with salt and pepper to taste. Set aside.
Reduce oven temperature to 350 degrees F.
Brush bread slices with olive oil on both sides then lay them in a single layer on a baking sheet. Bake until the bread is lightly toasted, 8-10 minutes. 
Mound toasted bread with a spoonful of mushrooms and a slice of Raclette.
Place assembled Mushroom Toasts in the hot oven or under a broiler for 30 seconds or until cheese is just melted. 
Serve warm.
---
---