There are few occasions when I would happily sit outside in the Texas heat to eat dinner. Outstanding in the Field is one of those occasions. Every year, I get giddy with anticipation at seeing the long curving table and sharing a meal with 200 other guests in beautiful surroundings. It's what Outstanding in the Field is all about – connecting people who are passionate about food. When Jim Deneven started these al fresco farm dinners over 15 years ago, he wanted to connect diners with the chefs, farmers, ranchers, and wine makers who produced the food. It was a novel idea back then and the first few dinners only had a handful of paying customers. Fortunately, the concept caught on and, today, Outstanding in the Field produces almost 100 dinner events a year across the country and a few overseas. I'm happy to be part of the experience.
This year's Houston area dinner took place at Cat Spring Yaupon, a ranch about 90 minutes west of Houston. Yaupon is a naturally-caffeinated plant that grows wild in North America. Although technically not a tea (since it comes from a different kind of shrub), yaupon gets harvested, dried, and brewed much like tea. I sampled some at the dinner and would have called it tea.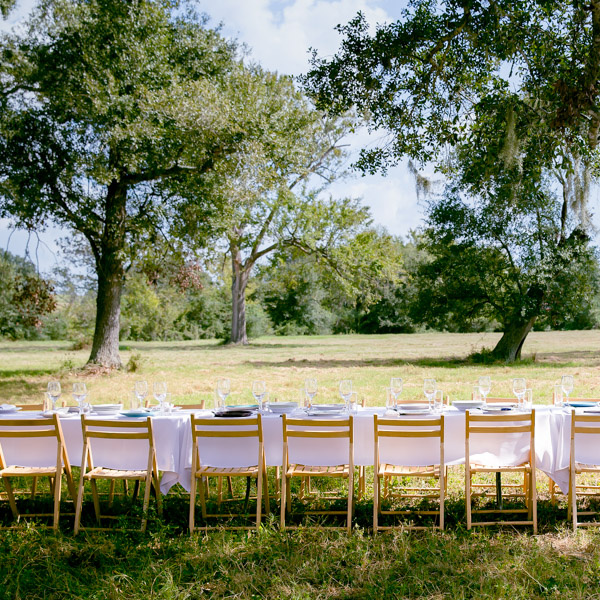 Despite the organizers' best efforts to avoid the Texas summer heat by scheduling the dinner for mid-October, the weather had different plans. Fortunately, dinner guests were greeted with a choice of wine, iced Cat Spring Yaupon tea, and a refreshing cocktail of strawberry rhubarb cordial, white port, and scotch. Sipping a great cocktail under the shade of some large oak trees made the temperatures much more tolerable.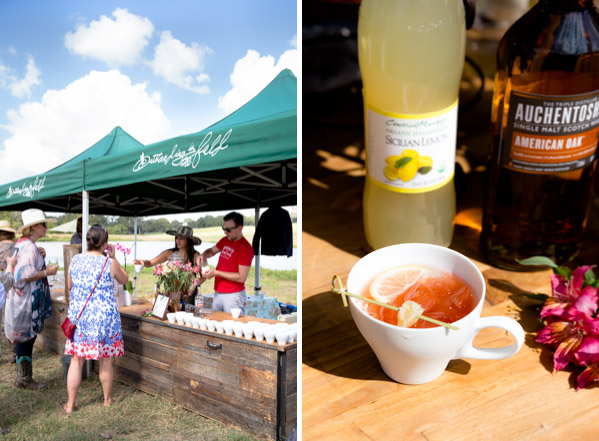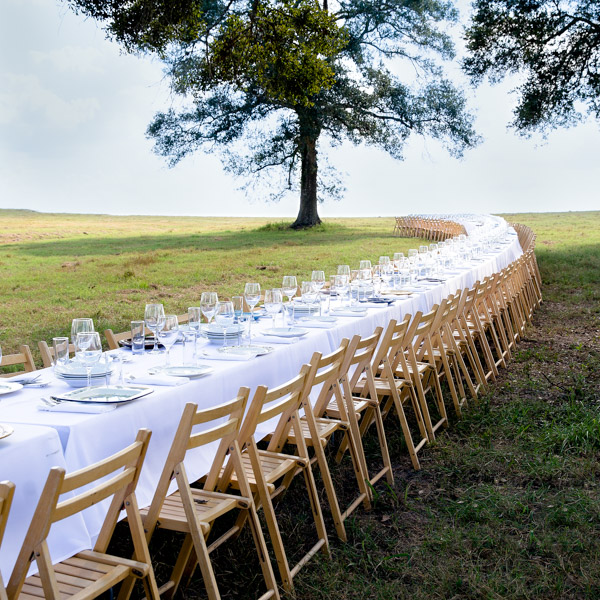 During the cocktail hour, the passed hors d'oeuvres reflected chef Richard Knight's British heritage – gingersnap sandwiches, scones with jam & clotted cream, and cheese & pickle sandwiches. The most interesting appetizer were the chicken liver mousse filled cones topped with Indian sprinkles. Despite the odd sounding combination, it was actually my favorite appetizer.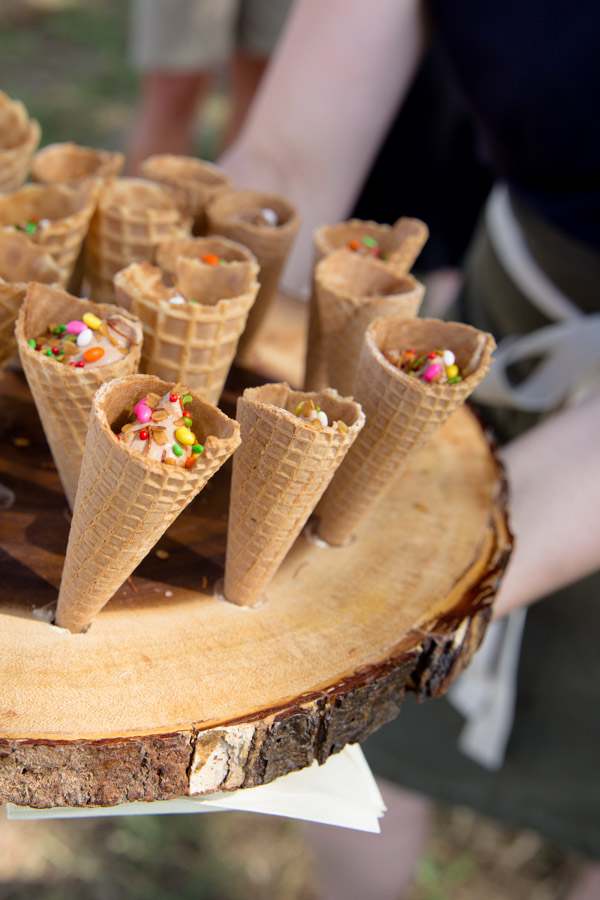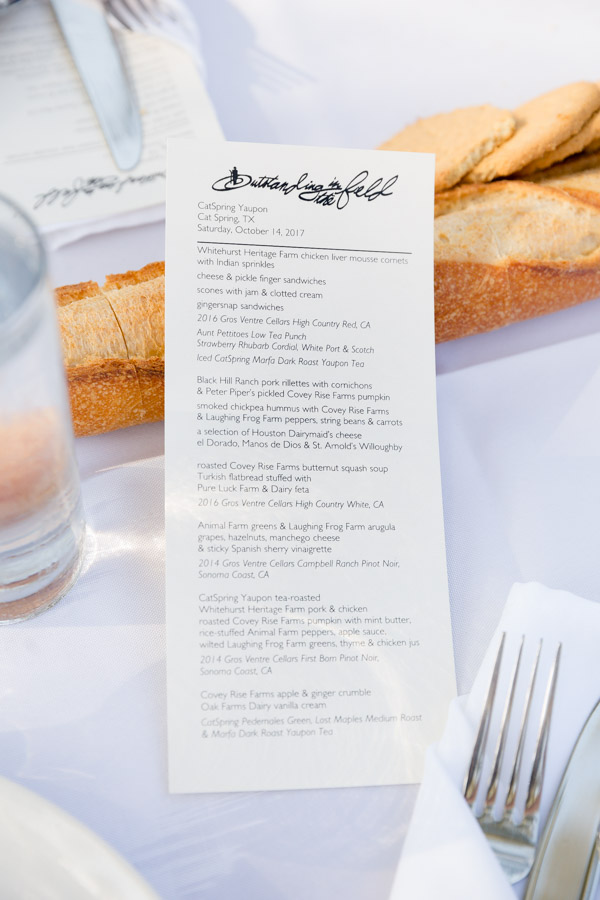 After an introduction to the farmers and a short talk by Jim about the origins of Outstanding in the Field, we sat down to an amazing five course dinner. The yaupon tea-roasted chicken was probably some of the best chicken I've ever had. I am always in awe at how such an impressive meal can be prepared in an entirely makeshift kitchen.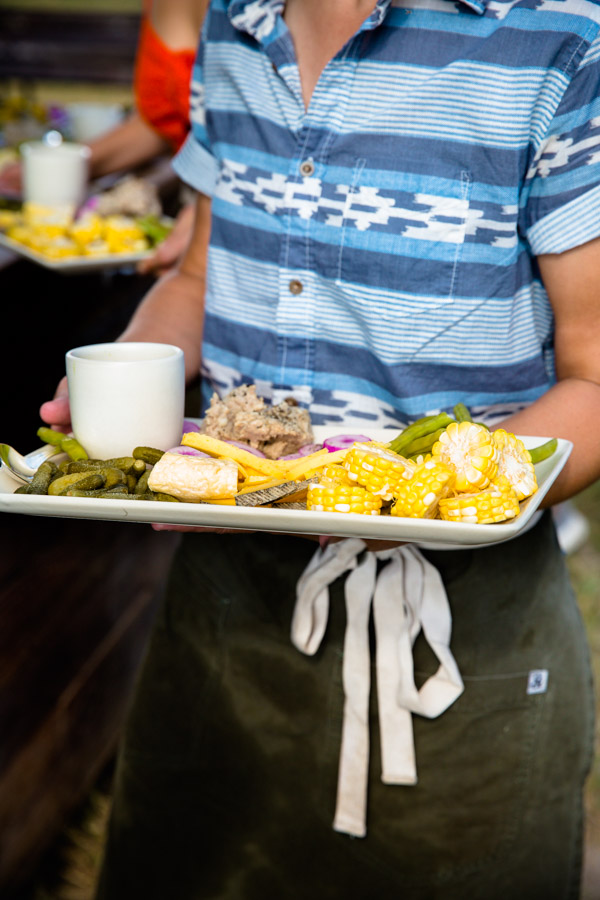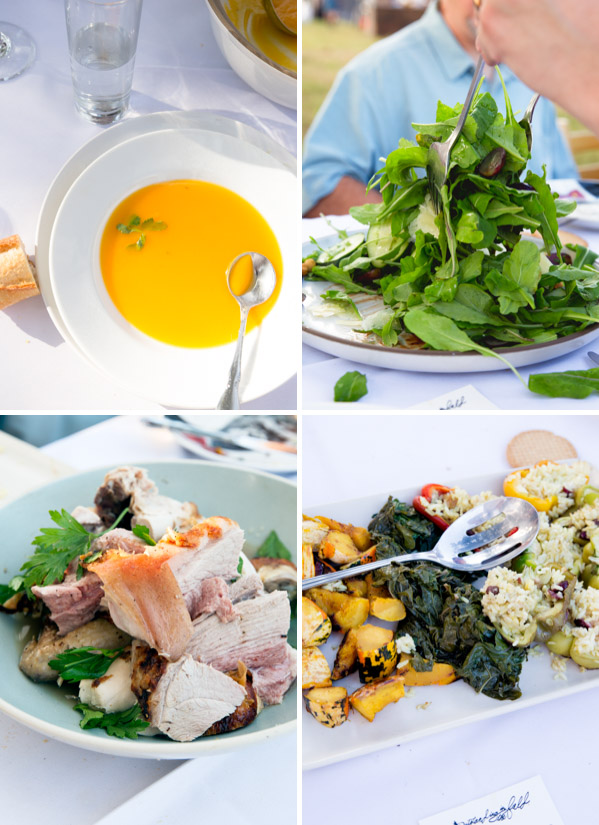 Dinner was served at a leisurely pace which gave us plenty of time to visit with everyone at our table and savor every course. After all, that was the reason we had all come together – to share our common love of food.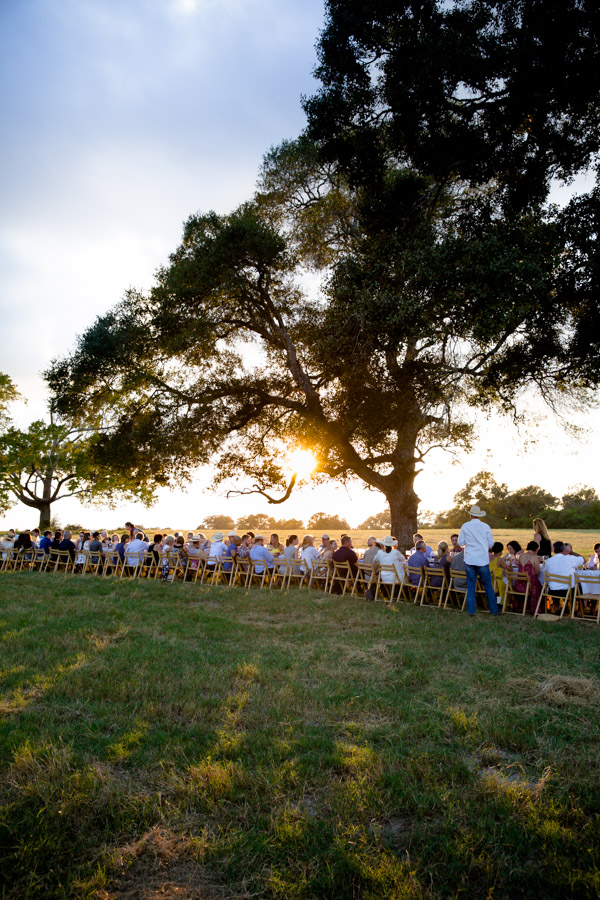 Note: This is not a sponsored post. I was in no way compensated by Outstanding in the Field, Cat Spring Yaupon, or chef Richard Knight. I bought my own ticket and created this post because I truly love attending these dinners.
---
If you're interested in reading about my other Outstanding in the Field experiences, check out these other posts –
In 2015, Outstanding in the Field came to an urban farm just north of downtown Houston –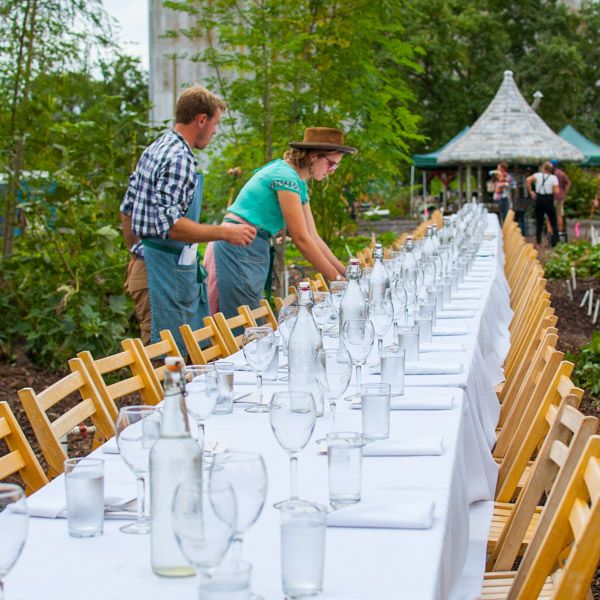 In 2016, I attended the dinner at Jolie Vue Farms near Brenham, Texas –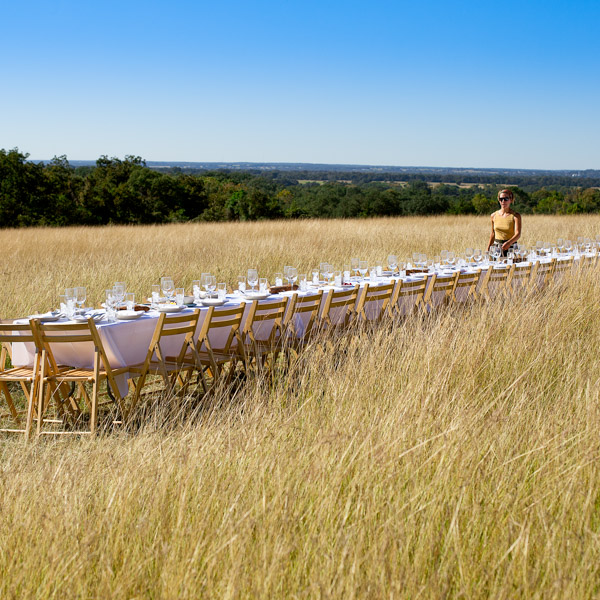 ---