This silky and creamy panna cotta has a delicate pandan and vanilla flavor. It makes for an elegant dessert but is surprisingly easy to put together.
Prep Time:
10 mins
Cook Time:
10 mins
Total Time:
20 mins *
*Plus chilling time.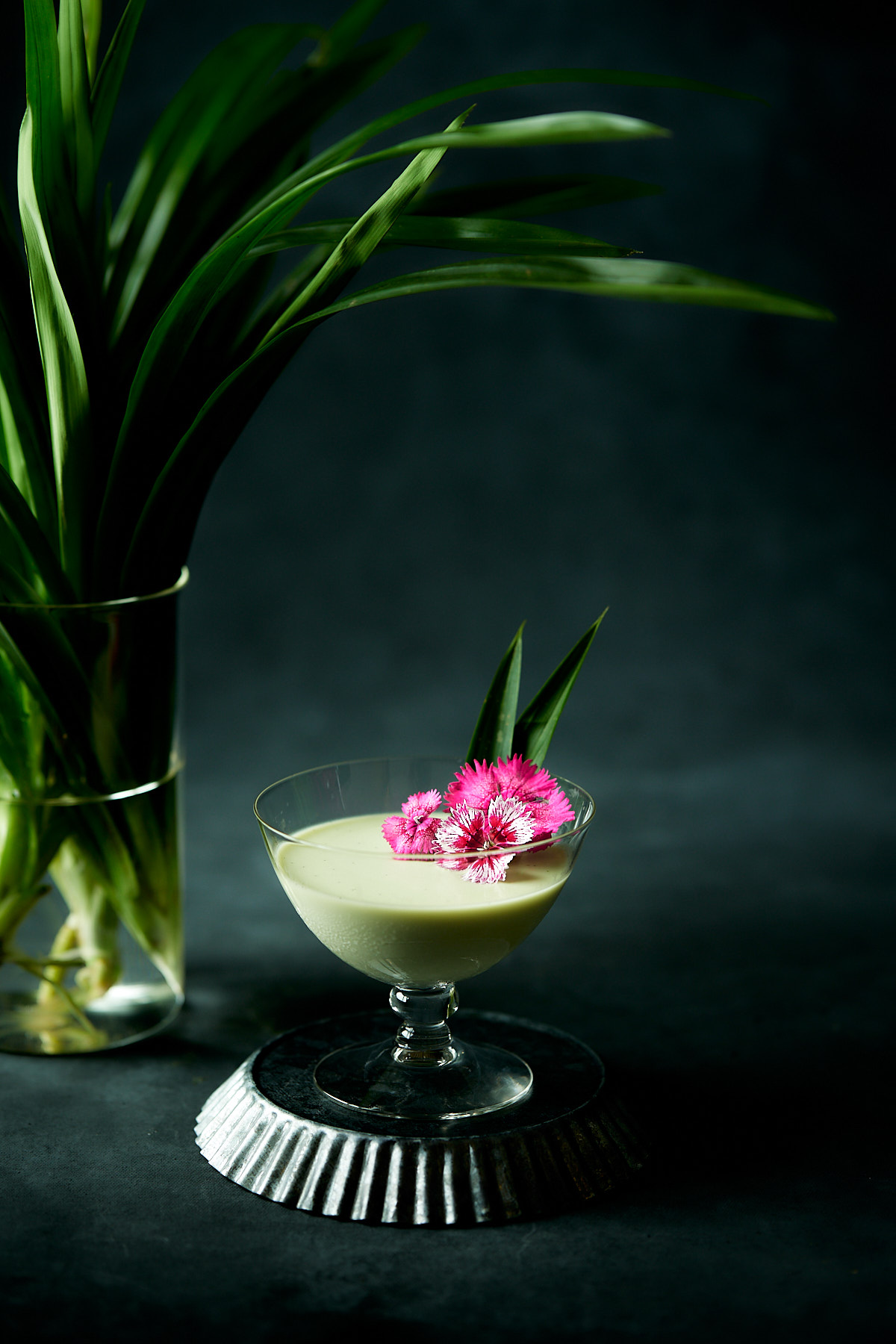 One of the things I have loved about living in Malaysia is discovering new flavors and re-discovering old ones. Pandan falls into the latter category. It's a childhood favorite whose sweet-floral-nutty scent still evokes happy memories of a steamed layer cake my mother used to make. One day I'll get the recipe for that cake but today I'm writing about pandan panna cotta. This recipe still evokes that same distinct pandan aroma and vanilla-eque taste but in the form of a luscious panna cotta.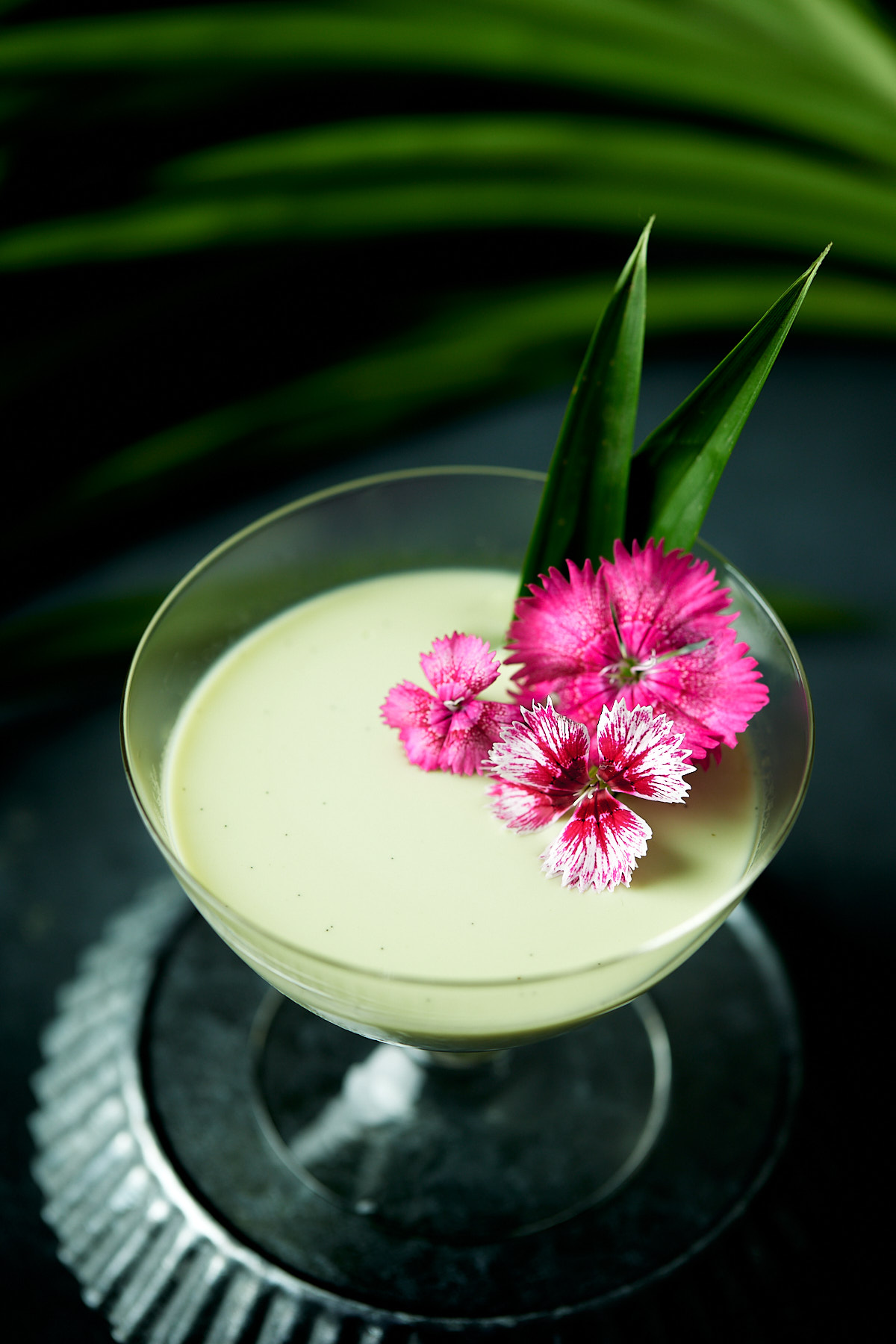 Frequently Asked Questions about Panna Cotta
What is panna cotta?
Panna cotta is a classic Italian dessert made with sweetened cream and/or milk that is similar in texture to a custard or flan. However, instead of using eggs, panna cotta uses gelatin to achieve its custardy form and consistency.
Panna cotta can be served in a ramekin or pretty glass or unmolded onto a plate. I personally prefer a panna cotta that is silky and not too stiff (ie rubbery) so this particular recipe uses just barely enough gelatin to give it structure while keeping the consistency light so it's best served in a ramekin or glass.
How long will panna cotta keep?
Panna cotta can be stored in the refrigerator for about 5 days. The consistency will get stiffer the longer it is stored. I think panna cotta is best consumed within the first 2 days.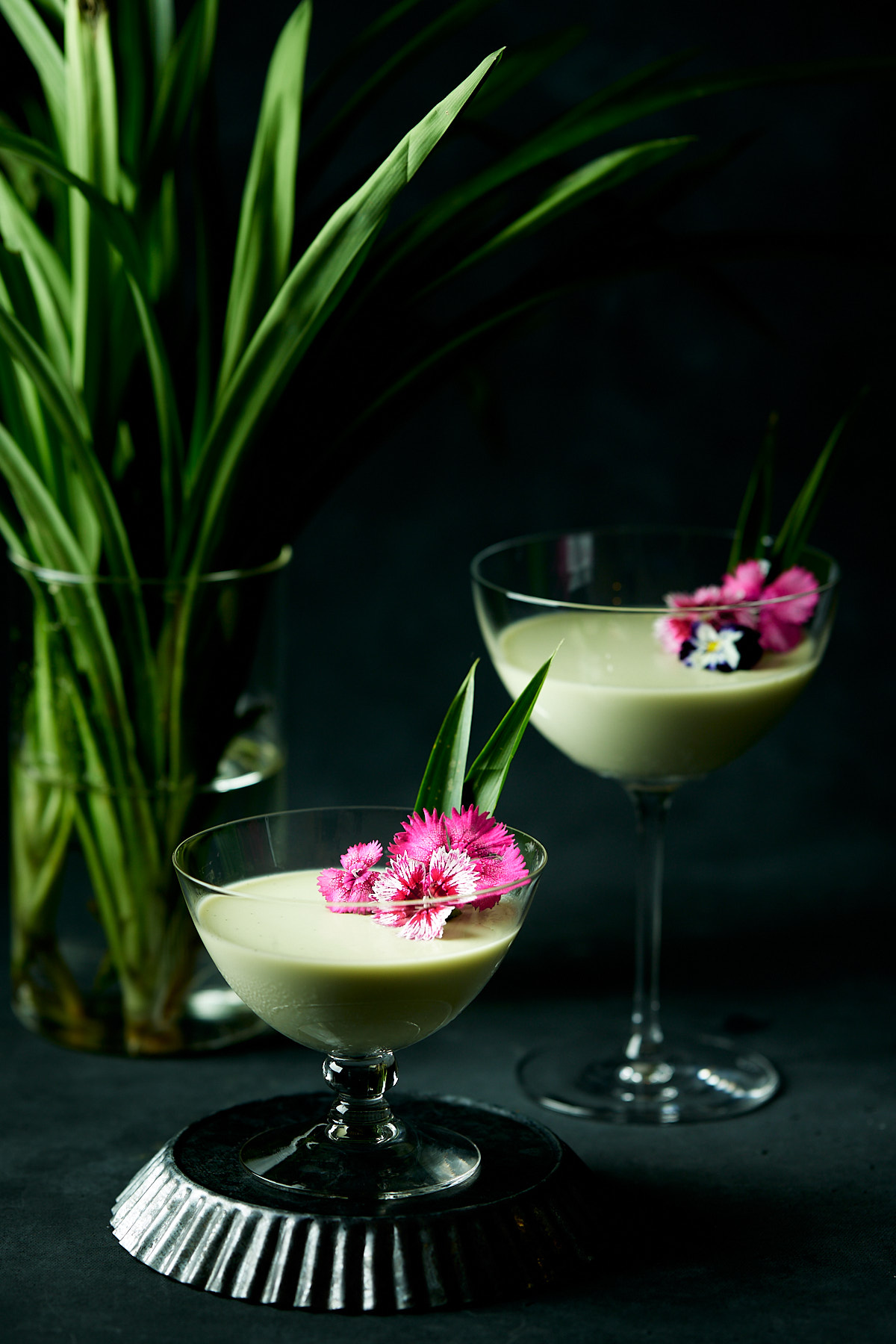 Frequently Asked Questions about Pandan
What is pandan?
Pandan is a plant native to Southeast Asia with long, narrow, pointed leaves. It is widely used in Southeast Asian cuisine to add a distinct flavor and fragrance to both savory and sweet dishes. The leaves also add a hint of green color naturally when blended with some kind of liquid. Although it is still relatively unknown to most western kitchens, it seems to be gaining in popularity and familiarity.
Where can I buy pandan leaves?
Pandan leaves are sold in either fresh or frozen form at most Asian grocery stores.
Can I use pandan extract instead of pandan leaves?
Yes, but with some caveats. Obviously, using pandan leaves (fresh or frozen) is the best choice and nothing from a bottle will come close. However, if you can't find pandan leaves, you can use pandan extract paste (but not pandan extract). What is the difference? Pandan extract is a clear liquid and doesn't have great flavor in my opinion. Pandan extract paste is thicker and has a more concentrated flavor that is closer to actual pandan leaves. The downside to pandan extract paste is that it contains food coloring and it will add a much stronger (read: unnatural) green color to the final panna cotta.
Pandan is also available in powder form. Unfortunately, I haven't found any here yet to see how it works in this recipe. But if I do, I'll update this post.
---
Print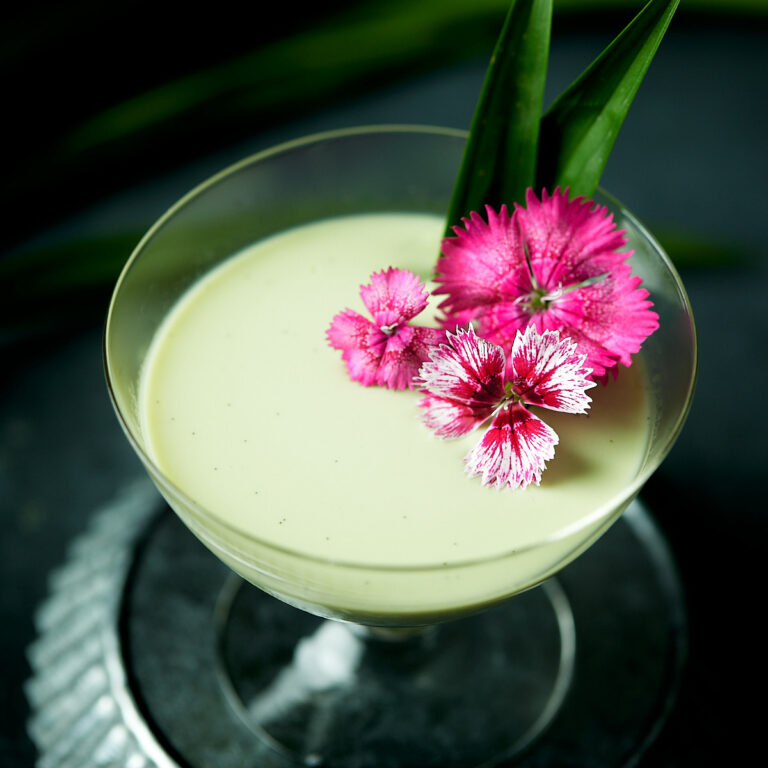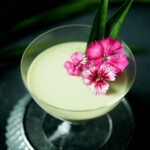 Pandan Panna Cotta
Author:

Nguyet Vo

Prep Time:

10 minutes

Chilling Time:

6 hours

Cook Time:

10 minutes

Total Time:

6 hours 20 minutes

Yield:

4

servings

1

x

Category:

Dessert

Method:

Stovetop

Cuisine:

Asian Inspired, Italian
---
Description
This silky and creamy panna cotta has a delicate pandan and vanilla flavor. It makes for an elegant dessert but is surprisingly easy to put together.
---
1/2

cup

whole milk, divided

1 teaspoon

unflavored gelatin powder (I use Knox gelatine)

1/2

cup

fresh (or frozen and thawed) pandan leaves cut into 1-inch pieces (see Note 1)

1 1/4

cups

heavy whipping cream

1/4

cup

granulated sugar

1 tablespoon

vanilla bean paste
---
Instructions
Bloom gelatin. In a small bowl, add 1/4 cup milk. Sprinkle the gelatin powder over the milk (see Note 2). Let sit for 10-15 minutes while continuing with next steps.
Blend pandan leaves. In a blender, add pandan leaves and remaining 1/4 cup milk. Blend for about 2 minutes until most of the leaves are finely chopped, scraping down side of blender as necessary.
Stir. Pour milk-pandan mixture into a small saucepan being sure to get as much of the chopped pandan leaves as possible. Stir in cream, sugar, and vanilla paste. 
Steep. Bring cream mixture to a bare simmer, stirring to dissolve the sugar. Remove from heat and let steep for 5 minutes.
Add gelatin. After 5 minutes, bring mixture back to a bare simmer (don't let boil). Remove from heat then add in gelatine mixture. Stir until gelatine is dissolved.
Strain. Strain mixture through a fine-mesh strainer into a clean bowl, pressing down on solids to extract as much liquid as possible. Discard the leftover pandan pulp.
Pour. Divide panna cotta mixture among four ramekins or glasses. (see Note 3) 
Chill. Refrigerate panna cotta until set, about 6 hours. Once set, cover the ramekins with some plastic wrap if you won't be serving the panna cotta right away. 
---
Notes
For those who prefer to measure by weight, 1/2 cup cut pandan leaves is 10 grams or 3/8 ounce. You can also substitute the pandan leaves with 1/4 teaspoon of pandan extract paste. If using extract paste, skip the blending step and add all the milk and the extract paste to the pan with the cream.
Sprinkling the gelatin powder over the milk ensures all the gelatin powder will dissolve or "bloom" properly.
Use caution when pouring hot liquids into glassware. To reduce the risk of cracking your glassware, stir the panna cotta mixture in a metal bowl placed in an ice bath until it is cool (but not set) then pour into glasses.
Panna cotta can be stored covered in the refrigerator for up to 5 days.
Keywords: panna cotta, vanilla-pandan panna cotta, gelatine dessert
---