I have never considered myself a coffee drinker. I usually prefer tea. However, I make a notable exception in the case of Vietnamese iced coffee. The combination of brewed dark roast coffee mixed with sweetened condensed milk poured over ice is addictive. Vietnamese iced coffee is like dessert for me so when I discovered I could have it in ice-cream form, I was hooked. There is something about the thick and creamy consistency of sweetened condensed milk that cream and sugar just can't replicate. It sets this Vietnamese coffee ice-cream apart from other coffee ice-creams.
Although using authentic Vietnamese coffee for this recipe is ideal, it is not a requirement. I was all out of the Vietnamese coffee I had been gifted and used a dark roast coffee from Starbuck's instead for this batch. It was still wickedly delicious. Be sure you use a sweetened condensed milk that has just milk and sugar in it. Also, do not confuse sweetened condensed milk with evaporated milk. They are very different and cannot be substituted for each other.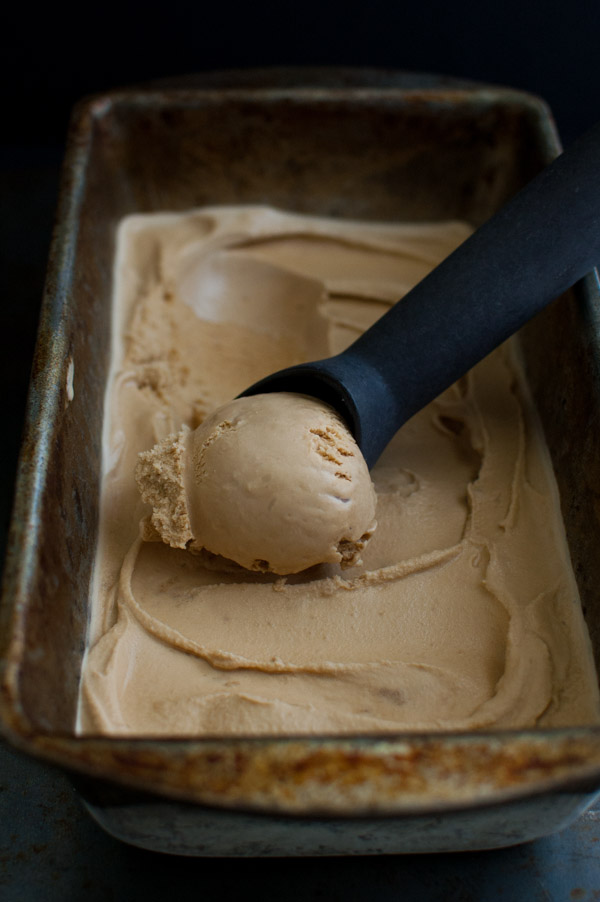 As summer continues to heat up, I hope to bring you more ice-cream recipes. Hopefully, my ice-cream photography will improve with each batch. Don't judge the ice-cream consistency from the top picture. It looks a little icy there because I kept having to put the bowl back in the freezer since the ice-cream was melting faster than I could take pictures. In reality, this Vietnamese coffee ice-cream is a creamy dream.
---
Vietnamese Coffee Ice-Cream
Ingredients
1½ cups water
½ cup dark roast ground coffee
⅔ cup sweetened condensed milk
⅔ cup heavy cream
Instructions
Brew coffee with the 1½ cups of water and ½ cup of ground coffee. You should end up with about 1 cup of very strongly brewed coffee.
In a medium bowl, whisk together 1 cup of brewed coffee, sweetened condensed milk, and cream until combined. Cover and chill the mixture thoroughly (I like to chill mine overnight).
Transfer the mixture to an ice cream maker and freeze according to the manufacturer's instructions. Then, transfer the ice cream to a freezer-safe container, cover and freeze until firm, 3 to 4 hours, before serving.
---