I'm keeping today's post really short because I decided to take a mini-vacation from the blog to spend time with family and friends and to recharge for the new year. However, before 2015 is officially over, I thought it might be fun to reflect back on the year and share which recipes were the favorites.
So, here they are – your favorite and my favorite recipes of the past year.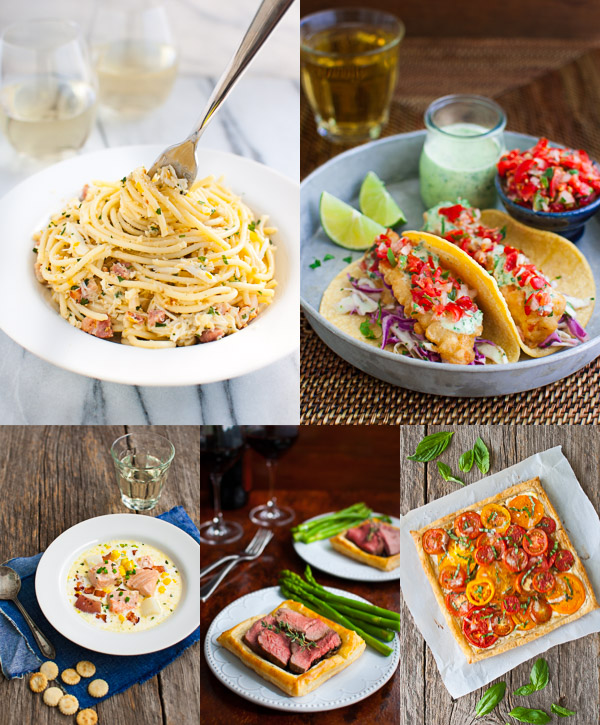 Your Favorites (the most popular posts published in 2015, based on total page views):
1. Spaghetti Carbonara with Crab and Meyer Lemon / 2. Beer Battered Fish Tacos with Cilantro-Lime Sauce / 3. Salmon Chowder / 4. Beef Wellington Tarts / 5. Tomato, Goat Cheese, and Caramelized Onion Tart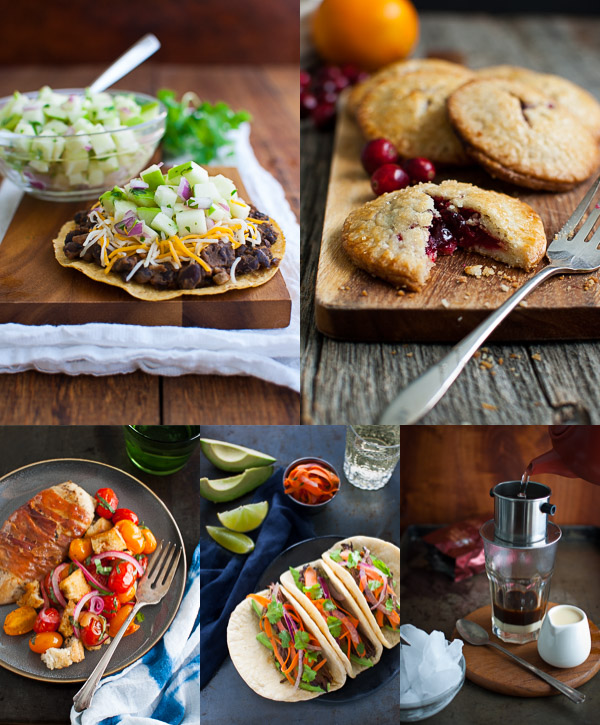 My Favorites (in addition to the ones above):
1. Black Bean Tostadas with Green Apple Salsa / 2. Cranberry Orange Hand Pies / 3. Prosciutto Wrapped Chicken Cutlets with Cherry Tomato Panzanella / 4. Slow Cooker Korean Beef Tacos / 5. Vietnamese Iced Coffee
Happy New Year!
---