You could say I am being lazy but I like to think I am just being really relaxed today. The recipe for this grilled crostini with peaches, blue cheese, and honey will hardly seem like a recipe at all. But that's the point – use it as a guide. It is meant to be casual.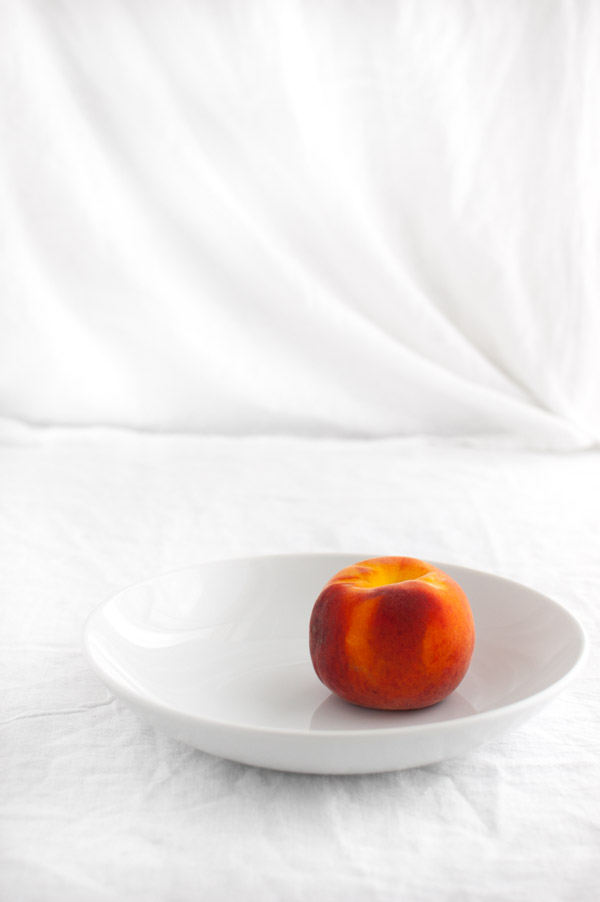 My kids start school in a week so I am trying to savor the last week of summer vacation before the crazy schedule of school and activities begins. There will be swim practices, dance practices, PTO meetings, sporting events, homework, etc. No more slightly late dinners because I felt like lingering over a book or on the computer. But until all that craziness starts up, I want to hold on to the slower pace of summer for just a little while longer. This grilled crostini will fit in nicely. The night I served this, I also set out several cheeses, some fruit, and various sliced meats from the deli like salami, prosciutto, and roast beef. We grilled extra bread and everyone just put together their own combinations. The meal was relaxed and relaxing. Kinda the way life should be.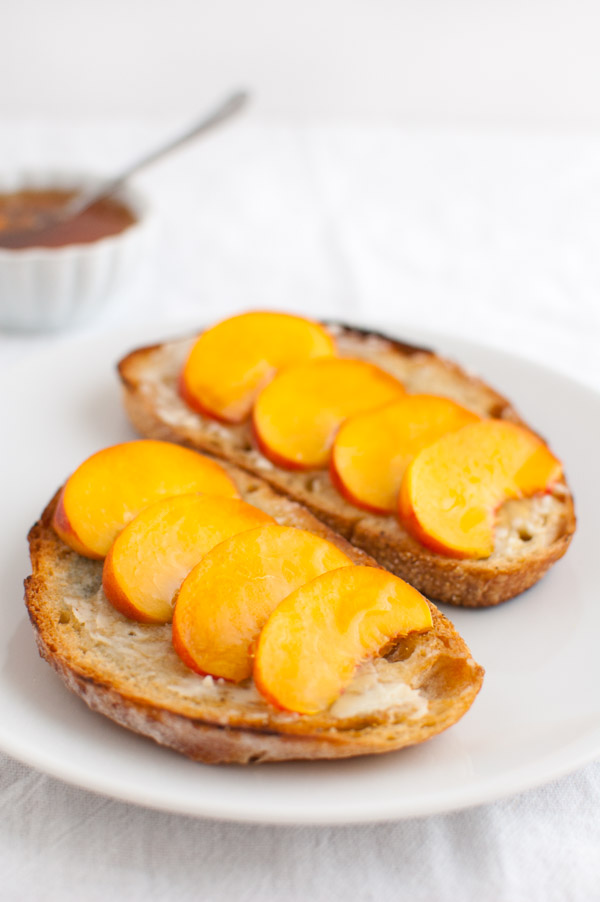 Have a fun and relaxing weekend.
---
Print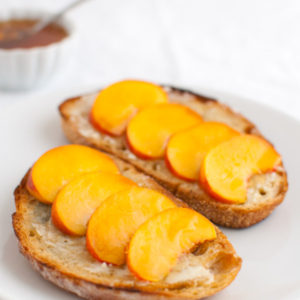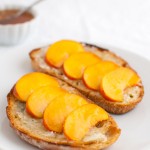 Simple Grilled Crostini with Peaches, Blue Cheese, and Honey
Author:

Prep Time:

5 minutes

Cook Time:

5 minutes

Total Time:

10 minutes

Yield:

2-4 servings
---
Olive oil or garlic infused olive oil (see Notes)
Crusty bread, sliced
Mild blue cheese (I used a gorgonzola), at room temperature
Peaches, with our without peel, sliced
Honey
---
Instructions
Preheat the grill to high heat.
Brush both sides of the bread slices with olive oil. Put bread on the grill and cook until nicely toasted on both sides.
Spread blue cheese on the grilled bread and top with peach slices. Drizzle with honey and serve.
---
Notes
To make garlic infused olive oil, put 1/2 cup olive oil and 2-3 crushed garlic cloves in a small saucepan. Warm the olive oil over low heat just until it begins to simmer. Remove from heat and let stand 4-8 minutes (the longer you let it stand the stronger the garlic flavor will be). Then remove and discard the garlic cloves and brush oil on bread.
Recipe adapted from Bon Appétit, August 2014.
---