Wow. Where did the year go? 2018 was definitely a year of growth for me.
In my personal life, I learned a whole new level of parenting, trusting, and loving when my oldest daughter graduated from high school and drove herself out to California for a gap year. It was really hard to let go but I also knew it was the right time. My favorite text from her was when she asked me how to make a grilled cheese sandwich and then texted me a photo of the finished product. #whatfoodbloggermomslivefor
Professionally, I got my first magazine cover when Edible Houston used my photo for the cover of their Winter 2018 issue. I was so excited and so proud when I got the news! I also redesigned my website with a new theme. When I created my original site, I was just learning WordPress, html, css, and php and there were a lot of design elements I didn't like but also didn't know how to change. In four years, I have gotten much more comfortable with the tech side of website development and could do so much more customization this time around.
In 2019, I'm hoping to attend a photography workshop in person and to do more editorial and client work. However, before 2018 comes to an end, let's look at the favorite posts of the year.
Your Favorites
Here are the most popular blog posts published in 2018, based on total page views): 1. Blueberry Lemon Drop Cocktail / 2. Vietnamese Egg Quiche / 3. Creamed Elote with Fresno Aioli and Togarashi / 4. Shrimp Dumpling Soup / 5. Vietnamese Shaking Beef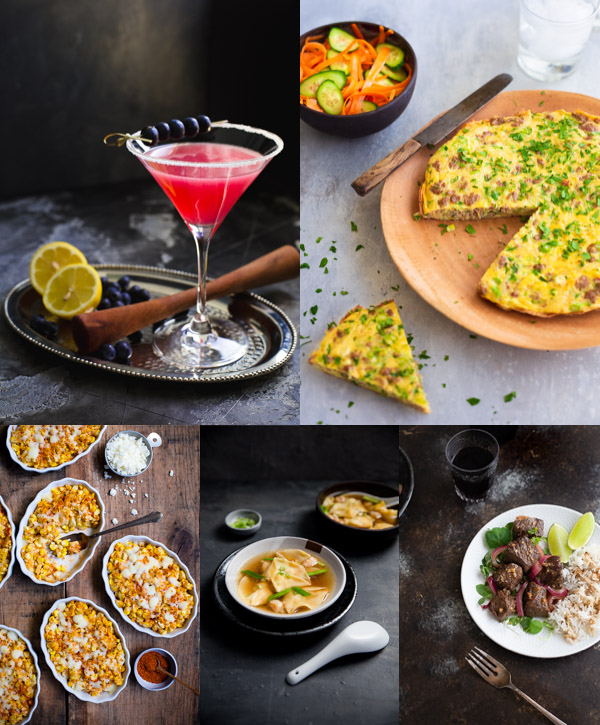 My Favorites
These are my personal favorites (besides the ones above): 1. Inside-out German Chocolate Cake / 2. Good Juju Blueberry Gin Cocktail / 3. Cherry Cream Cheese Pastries with Fresh Cherries / 4. Cuban-Style Black Bean and Elote Tacos / 5. Lemongrass Beef and Noodle Soup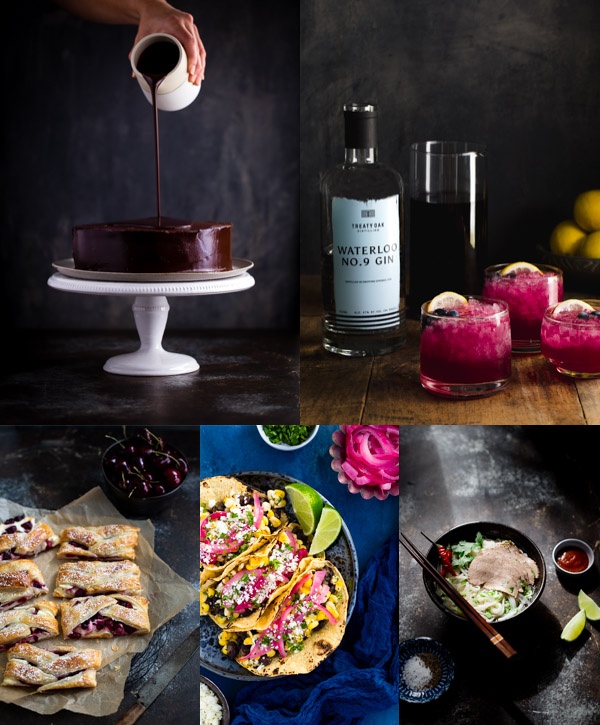 Looking back at my favorites, I definitely leaned towards the dark and moody shots this past year. I hope you'll stick with me as I explore this style more.
As always, I am so thankful to have you as a supporter and reader of this blog. Taming of the Spoon wouldn't be nearly as much fun without you.
---