Prep Time:
5 mins
Cook Time:
25 mins
Total Time:
30 mins*
This homemade cranberry jelly is easy to make with only 3 ingredients (fresh cranberries, water, sugar) and is so much better than the canned stuff.
* Plus chilling time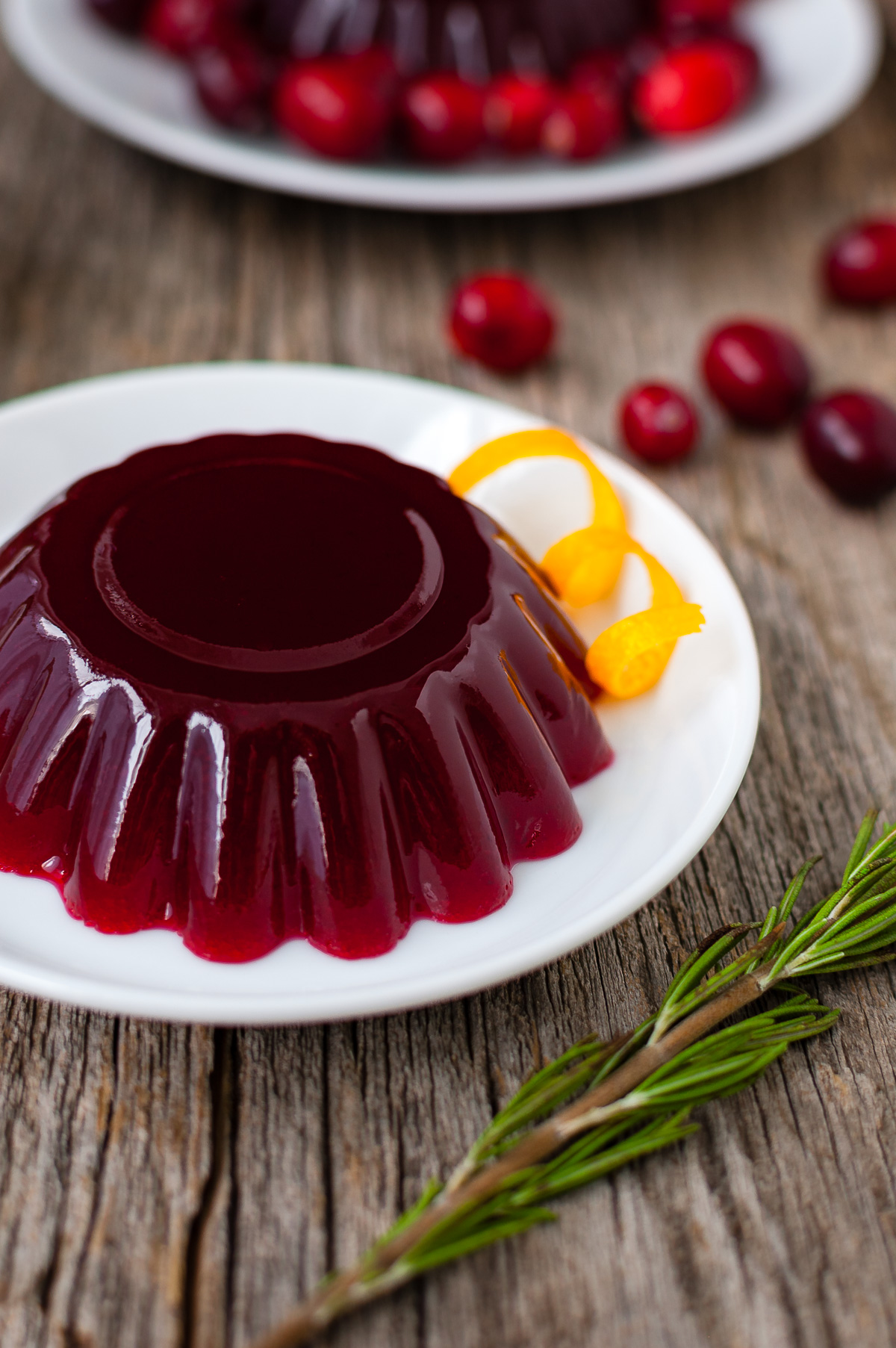 When it comes to Thanksgiving, I find that everyone has one dish that they couldn't live without. There's always one dish that makes the holiday for them.
For me, it's mashed potatoes made with Yukon gold potatoes, lots of butter, and cream. For my husband and his siblings, it's this cranberry jelly – a recipe that has been handed down through four generations from my husband's great grandmother. There would be rioting in the streets if this wasn't on our Thanksgiving table every year.
I used to think I hated cranberry jelly. My only experience with it had been with the canned stuff which was served in the cafeteria at my elementary school when they had the special "Thanksgiving lunch". That experience pretty much turned me off to any cranberry jelly, sauce, or relish for the next decade or so.
Fortunately, I met my husband who introduced me to fresh homemade cranberry jelly. It completely changed my mind and I became a cranberry jelly lover. Yes, there is a lot of sugar in it but it is just the right amount of sugar to balance the tartness of the cranberries without being overly sweet. When eaten with the turkey, you won't even need the gravy.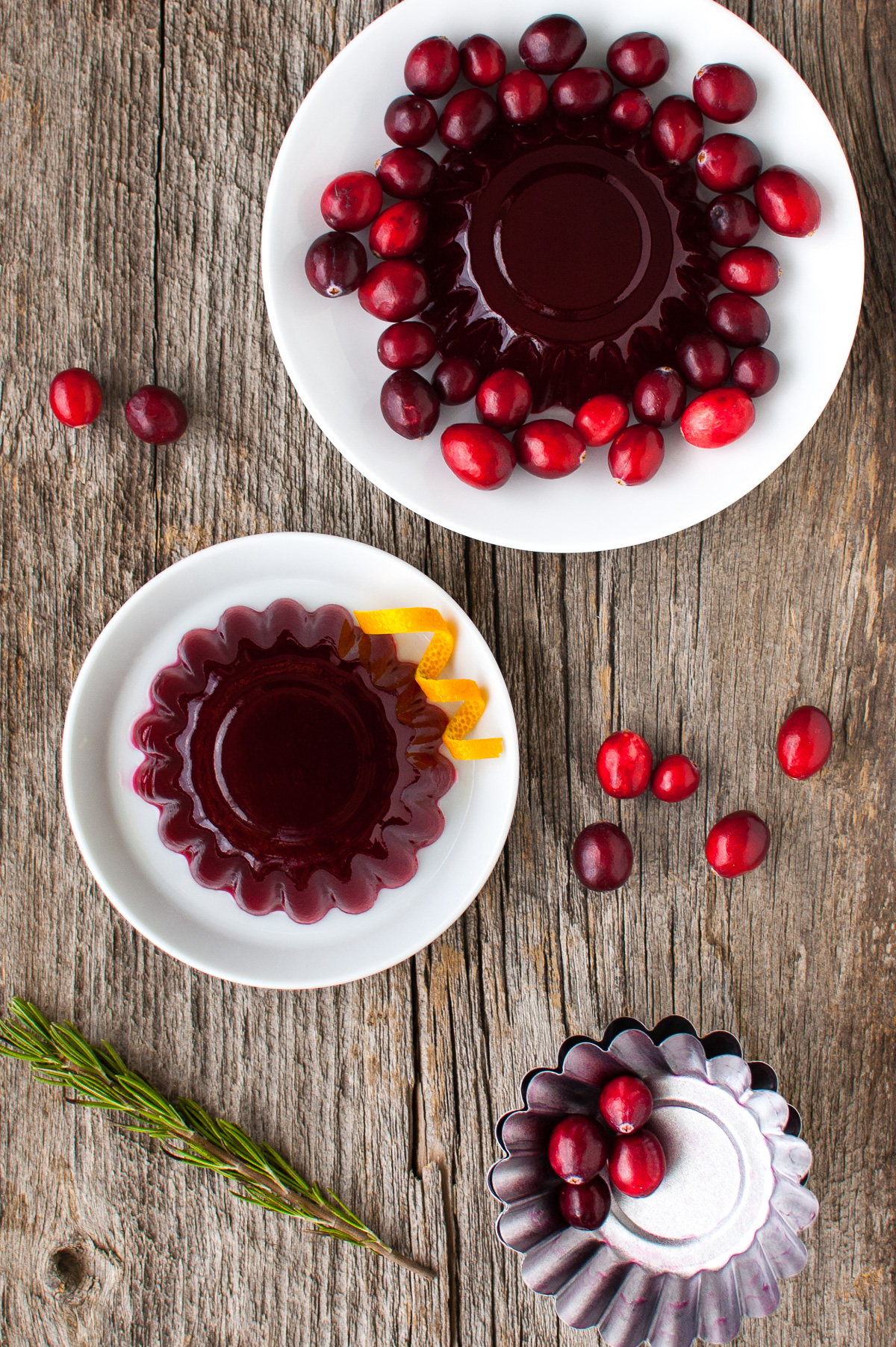 Tips for successful cranberry jelly
Since this cranberry jelly is designed to be poured into a mold(s), it is important to simmer the cranberries long enough until they have burst and released their natural pectin which will thicken the jelly.
Even after the cranberries have burst, the mixture needs to continue cooking to allow the pectin to firm up. This longer cooking method means there's no need to add any extra pectin or gelatin.
The mixture will be quite thick after simmering and look impossible to strain but don't worry, it can be done. If you happen to have a chinois strainer, the job is much easier. However, I've never owned a chinois strainer and have had great success using a regular fine mesh strainer. Just press very firmly on the solids, scrapping them against the inside of the strainer with a rubber spatula to release as much juice as possible then use a second rubber spatula to scrape the outside of the strainer to help release the juice.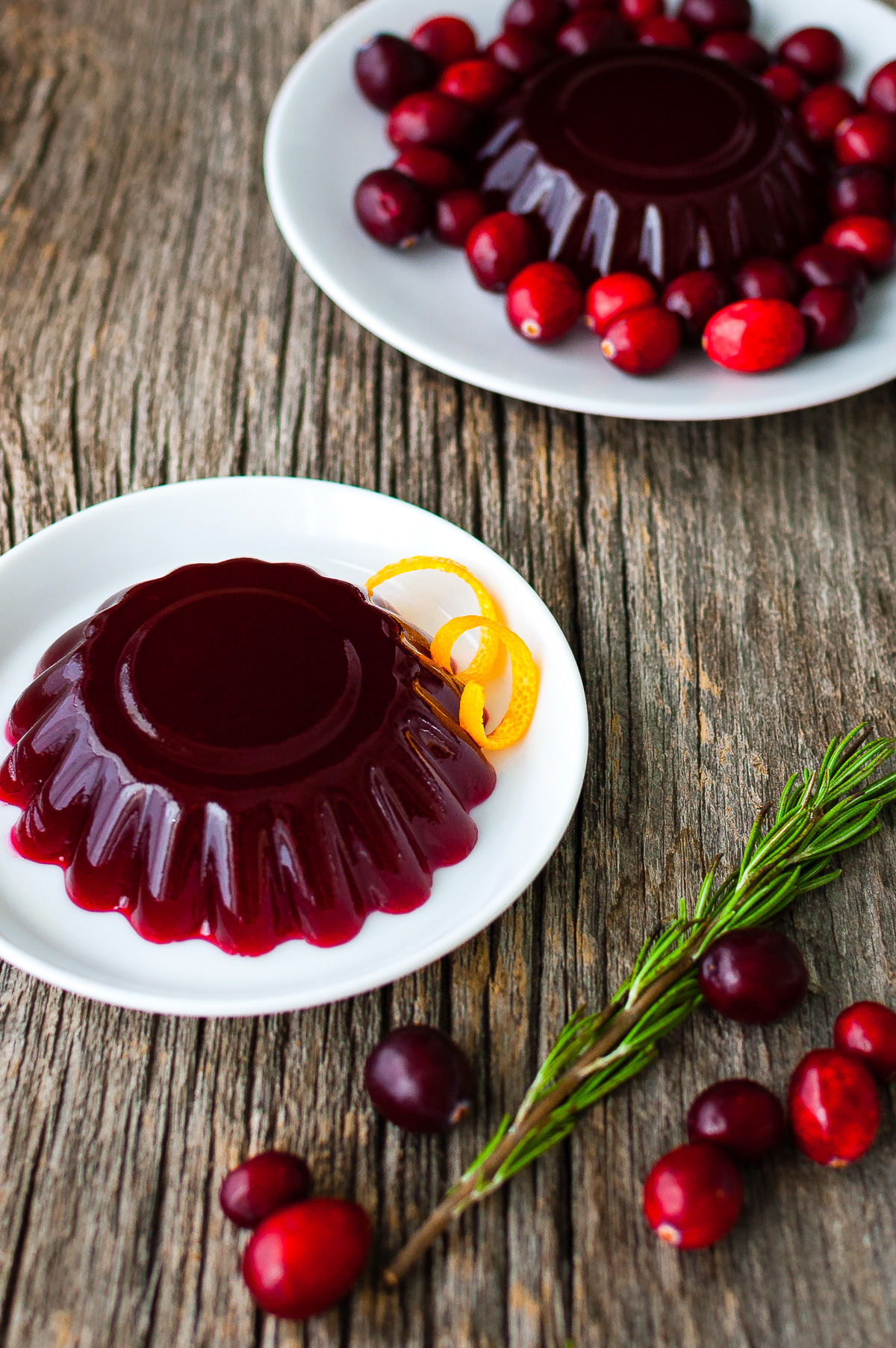 How to unmold cranberry jelly
To unmold the jelly, first carefully run a sharp thin knife around the inside edge of the mold. If the mold doesn't have smooth sides (like the fluted molds in the photos), you can also gently press down on the top edge of the jelly all the way around to release it from the mold slightly.
Place a serving dish upside down on top of the mold and invert the dish and mold together. Then take a clean dish towel, soak it in warm water then wring it out so that the towel is warm but not dripping wet.
Cover the mold with the warm towel and gently shake the mold until you hear the jelly begin to release, then lift off the mold.
If the jelly won't release from the mold, remove the towel and re-invert the mold and serving dish. Hold the upright mold at a slight angle in one hand, and gently tap and rotate the mold against your other hand until the jelly starts to pull away from the mold. Then repeat steps 2 & 3.
---
Print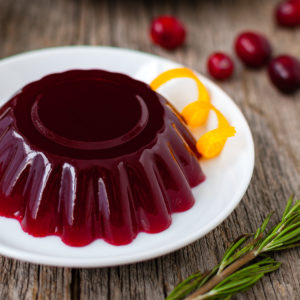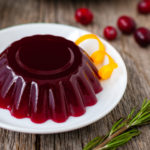 Cranberry Jelly
Author:

Prep Time:

5 minutes

Cook Time:

25 minutes

Total Time:

30 minutes (plus chilling time)

Yield:

About

2 1/2 cups

of jelly

1

x

Category:

Side Dish

Method:

Chilled

Cuisine:

American
---
Description
This homemade cranberry jelly is easy to make with only 3 ingredients and is so much better than the canned stuff.
---
4 cups

fresh cranberries, washed and picked over

2 cups

water

2 cups

sugar
---
Instructions
Cook cranberries: Put cranberries and water in a large saucepan over medium high heat. Bring to a boil. Then reduce heat to low. Simmer cranberry mixture, stirring often to prevent sticking, until the sauce thickens and the cranberries have burst, 20 to 30 minutes.
Strain: Pour mixture through a fine sieve set over a second saucepan, pressing very firmly on solids to release as much juice as possible (I also scrape the outside of the sieve with another clean spatula to help release the juice).
Mold: Stir sugar into strained cranberry mixture and cook over medium low heat for 2-4 minutes, until all the sugar is dissolved and mixture is thick enough to leave tracks in the pan when stirred with a wooden spoon or spatula. Pour cranberry mixture into desired mold(s) and chill until firm.
---
Notes
Cranberry jelly can be kept covered and chilled in the refrigerator for 4 days. Keep the jelly in the mold until ready to serve.
See notes in posts for tips for unmolding.
Keywords: homemade cranberry jelly, molded cranberry jelly, Thanksgiving cranberry jelly
---