Prep Time:
15 mins
Cook Time:
15 mins
Total Time:
30 mins *
This dark chocolate gelato is dark chocolate creamy goodness with a hint of caramel.
* Plus chilling and freezing time.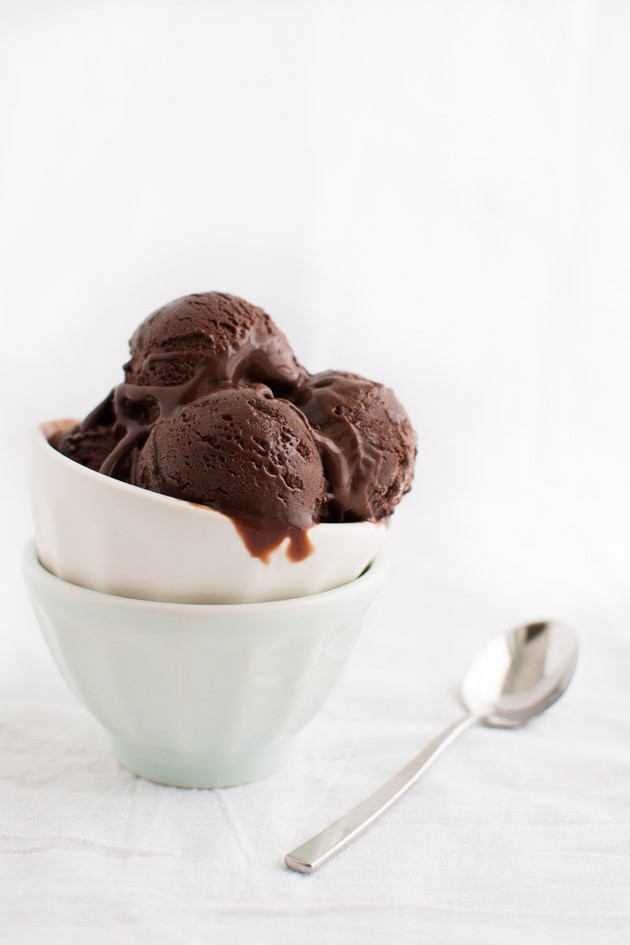 I usually try to spread out the dessert posts but this week has been the kind of week that warrants some extra chocolate.
I am helping coordinate a family reunion out of state and trying to figure out how to get one daughter to a swim meet out of town and on to the family reunion the rest of us will already be at. It will be the first time she has flown by herself as a Young Adult rather than as an Unaccompanied Minor meaning she won't be accompanied by anyone and will have to navigate the airports by herself. She is quite the experienced traveler but, as a mother, I still worry. And I am a very good worrier.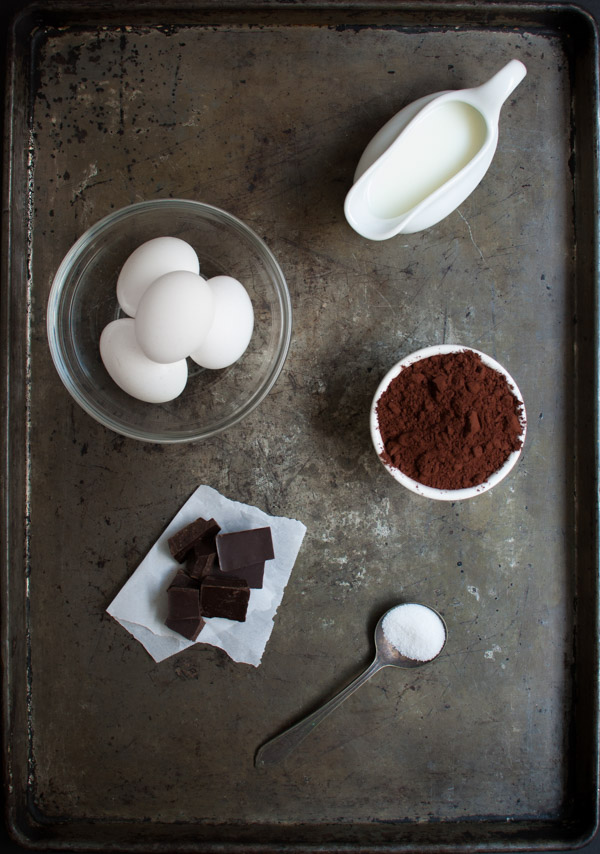 So, I am turning to chocolate. Specifically, this dark chocolate gelato or as my children like to call it deviously decadent dark chocolate gelato. It is actually a very appropriate name as this is a very rich concoction. A touch of caramel in the batter pushes it over the edge. This means you can eat less and still feel very satisfied. And honestly, after eating a couple of slices of the chocolate strawberry mousse cake earlier this week, eating less is a good thing.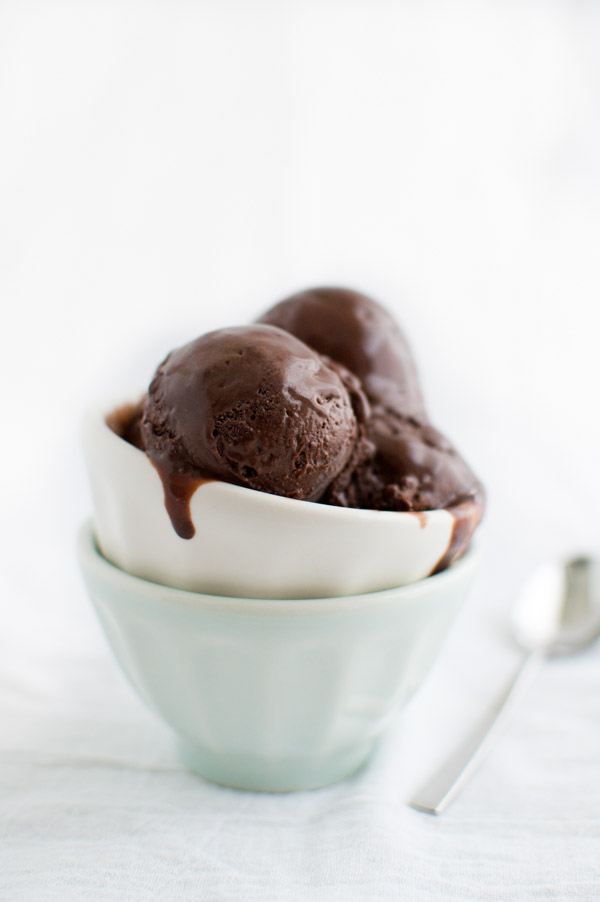 ---
Print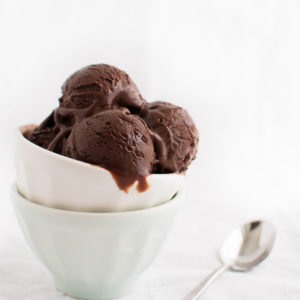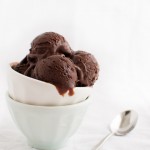 Dark Chocolate Gelato
Author:

Prep Time:

15 minutes

Cook Time:

15 minutes

Total Time:

30 minutes (plus chilling and freezing time)

Yield:

1 quart

1

x

Category:

Dessert

Method:

Freezing

Cuisine:

Italian
---
Description
This dark chocolate gelato is dark chocolate creamy goodness with a hint of caramel.
---
4

egg yolks

2/3 cup

sugar

2 cups

whole milk

3 1/2 ounces

semisweet chocolate, chopped (I use Callebaut)

1/2 cup

high quality unsweetened cocoa powder (I use Valrhona)

2 tablespoons

sugar

2 teaspoons

water
---
Instructions
Place the semisweet chocolate in a microwave safe bowl and heat for 1 minute. Stir. Continue heating the chocolate in 1 minute increments and stirring until mixture is melted and smooth. Set aside.
Heat the milk in the microwave or on the stove top until it just begins to boil.
Using an electric mixer, beat the egg yolks and 2/3 cup sugar on high until creamy and pale yellow in color, 3-4 minutes.
Turn the mixer off, then (carefully) add about 1/2 cup of the hot milk to the egg mixture. Turn the mixer to low and slowly add the remaining hot milk to the egg mixture.
Add the melted chocolate and mix it in well. Add the cocoa and mix again. It is OK if there are still some small lumps of cocoa in the mixture at this point. Transfer the chocolate mixture to a saucepan and place it over very low heat and stir with a whisk until mixture is smooth.
Meanwhile, put the remaining 2 tablespoons of sugar and 2 teaspoons of water in a small pan over high heat. When the sugar in the pan caramelizes to a dark amber color, add the caramel to the chocolate mixture and mix it in thoroughly with the whisk until it dissolves. The sugar should caramelize in 3-4 minutes so be sure to keep an eye on it. It can go from not yet ready to burnt in no time at all.
Prepare an ice-bath. Put the saucepan in the ice bath being careful not to get any water into the gelato batter. Allow the saucepan to sit in the ice bath until mixture is cool, whisking occasionally.
Cover and chill the mixture thoroughly (I like to chill mine overnight).
Transfer the mixture to an ice cream maker and freeze according to the manufacturer's instructions. Then, transfer the gelato to a freezer-safe container, cover and freeze until firm, 3 to 4 hours, before serving.
---
Notes
The caramel will splatter a little bit when it is added to the chocolate mixture. You can wear oven mitts during this step if you want to protect your hands.
Recipe adapted from Giuliano Hazan.
Keywords: gelato, chocolate gelato
---